Effective & Innovative Intern Programs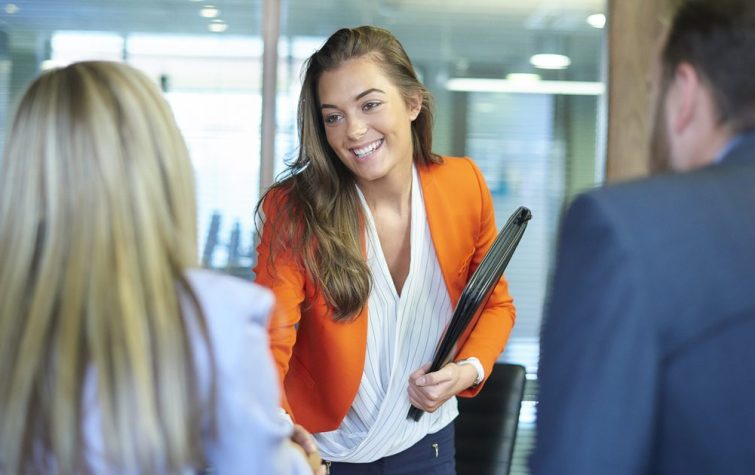 Internships have risen in popularity over the past several years as a tool enabling companies to discover new talent while adding support for their daily business. Interns themselves gain valuable experience through these programs and can be hired as permanent employees.
A flexible Relocation Management Company (RMC) will support a variety of intern programs, making creative use of supply chain partners and in-house staff to provide the right structure, savings, and technology for you.
Three Ways an RMC Can Help Perfect Your Intern Program:
1. Structure
Policy Development
An RMC can offer expert policy consultation, benchmarking, and development to keep your intern program competitive and aligned with your talent acquisition goals. Finding an RMC with experience managing intern-specific relocation programs can give you an edge when it comes to recruiting the next generation of talent. By focusing on benefits that make sense for your interns' life-stage, your RMC can help you tailor a policy that saves you money while increasing intern satisfaction.
Flexibility
While some RMCs may want to impose a "one-size-fits-all" approach to your programs to save on their costs, a flexible RMC will design their service delivery model to focus on the unique needs of your intern program. The right provider will easily pivot and offer customized solutions that other providers cannot match—customizing processes, policies, resource assignments, workflows, reports, and more.
Care
To help interns adjust and have a positively memorable experience during their program, you need an RMC that cares about them and for them like they're part of the family. Real care comes from real people who are invested in your company and its future. Ensuring that interns (and even interns' parents) feel comfortable about where they're staying, how they'll get to and from work, and what they can do with their free time must be a priority for the account manager and consultants who care for them.
The right RMC will take seriously their obligation to protect those under your charge. This includes interns' physical safety and mental and emotional well-being. This may be addressed through:
Access to vetted, reliable supplier partners to help orient and serve your interns
Gated communities with modern security measures and staff, if needed
Secure data transfer and protection of interns' personal information
Rental insurance for interns' personal belongings
An RMC can scout the locations where interns will stay, book flights, develop personalized transportation plans, meet with interns' parents, and assist you with intern orientation.
Real Stories
At CapRelo, we combine all these elements to ensure that our clients and their interns are set up for success. In fact, when a client based in New Jersey wanted interns to experience living in New York City, we pre-loaded metro cards for their interns with enough credits to commute to and from work for the duration of the program. Then our account manager traveled to New York to facilitate a welcome reception and provide a tour of the interns' lodgings. The account manager even rode with the interns to their work site in New Jersey for the first time to introduce them to their program administrators. That's Real Care.
2. Savings
Budgeting and Forecasting
Controlling costs begins with estimating expenses so that you can appropriate budget for your interns needs. The best RMCs have robust experience administering mobility services for interns enabling them to provide you with comprehensive estimates for your budget planning. This will help you accurately assess projected costs as a factor in recruitment and hiring decisions.
Exception Management
It's also vital that you carefully set expectations and educate interns on the benefits they'll receive from your program. An RMC can connect each of your interns to a relocation consultant who will review your policy, advise, and help them navigate their internship benefits from start to finish. The same consultant should advocate for the intern and coordinate all authorized services on their behalf.
Your RMC should also help you establish a process to manage exception requests from your interns—ensuring they have a clear understanding of your preferences for permitting exceptions and any approval authority they may undertake. The RMC should employ expense specialists to review any exception requests against applicable policies, previously approved exceptions, and previously paid expenses and should brief you on exception requests, provide the exception cost including tax gross-up, offer recommendations, and manage communication with the intern. Some RMCs offer automated exception management tools, which deliver requests directly to the appropriate approver and will work with you to develop an "exception scope," which helps to ease the burden of routine requests.
Supplier Network
Engaging and retaining the right service providers can yield huge savings that the RMC can then pass on to you. You need an RMC that takes care of its suppliers with prompt payment and steady volume.
Housing is often the keystone to a good intern program and it's important that your RMC starts by sourcing a diverse array of housing options in line with the duration of your program. This may include experienced nationwide corporate housing suppliers and extended-stay hotels which will screen all units to ensure they meet quality standards. The RMC, in turn can leverage temporary housing volume to secure discounted rates for you.
Real Stories
CapRelo actively works to reduce program costs for our clients' intern programs. We recently worked with a client to negotiate exclusive volume discounts for furnished housing resulting in cost containment through guaranteed pricing. As a result, we saved our client half of their annual intern program costs over three years.
3. Technology
Today's interns are more technologically savvy than ever before, and a good intern program will give them the right tools to settle into their accommodations and feel at ease in what may be their first extended stay outside of home or college. You need an RMC that provides options to serve your interns with robust technology solutions. This may include in-house tools and/or helpful apps integrated to provide superior care. Some RMCs offer robust portal interfaces that offering interns features like:
A dashboard to plan their move with a timeline, reminders, and checklists
Online expense submission and management allowing interns to request approved reimbursements
Contact options to reach their assigned consultant
Helpful lists of action items and documents needed during their internship
Destination and community information including local points of interest, and recreational and social activities
A native app providing secure and convenient access from Apple or Android devices
Your RMC may also offer outsourced tools to help interns connect with each other and their local community.
Real Stories
CapRelo developed and maintains our ISO 27001-certified relocation technology platform—Companion—in-house, to provide convenient, secure, web-based access for you and your interns. Companion also empowers our talent acquisition and mobility professionals, enabling a streamlined process and facilitating benefits delivery. With 24/7/365 access, your program will benefit from a wealth of information instantly available through the customized, password-protected Companion portal.
We can also connect interns with Pivt, a social app designed to reduce turnover and improve the well-being of relocating employees by connecting them with expert local guides and others who share their experience of recently relocating to the area. Pivt can help your interns connect by offering community interaction, curated advice, and social networking with others who share their interests and hobbies.
Technology is just one more way we serve our clients and provide superior care to their interns.
Intern Program Excellence
By providing a best practice, caring structure, reducing costs, and offering robust tools to facilitate your program, an RMC can help you wow your interns and build loyalty that translates into long-term retention.
At CapRelo, we don't use a one-size-fits-all-approach: we recognize the flexibility needed to support interns' unique needs. We emphasize safety, location, and amenities for your interns so that everyone feels valued and included. Whenever possible, we will work with our housing providers to secure safe, quality housing near your interns' work locations to reduce commute times and associated costs.
Our experienced account managers continually identify new ways to save our clients money and we offer the right tools to enable a seamless intern experience.
For more information on how CapRelo can help you craft an outstanding intern experience, contact us today.