Pushing Through Summer: What Global Mobility Managers Should Know About Relocating Employees This Summer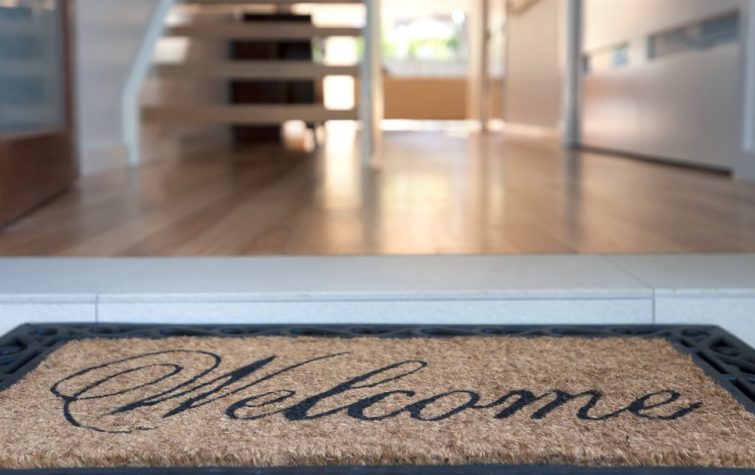 The song may say "it's summertime and living are easy," but, for the millions of American households moving this summer (and the mobility managers helping them), that summer respite may be cut short by busy days of planning and managing a relocation.
While it is the season of school breaks and family vacations for many of us, it is also the most common time for relocations. The summer months of May through August are by far the busiest moving times of the year; at least 60% of US moves happen over that four-month period.
Why the Summer Appeal for Moves?
Better weather, for one thing. It is unlikely your employees will want to unload and unpack precious family heirlooms in ice and snowstorms. Schools are out, making summer a less disruptive time for youngsters to relocate. Workloads are often more relaxed in the summers, as corporations adjust project schedules in anticipation of employee vacations. And then, there is the easiness that comes with touring homes that are not several feet under snowbanks. It is a lot easier to tour homes when they are easily accessible!
However, the summer of 2022 has presented its own unique challenges.
What's Different this Year?
Thanks to the after-effects of a global pandemic-induced shutdown and other factors, moving employees this summer is not going to be business as usual. Here are a few things your global mobility team can expect in relocating American households this year.
Higher gas prices: In this period of escalating fuel prices, mobility managers need to carefully review the fine print on fuel surcharges with full-service moving partners. Van lines set fuel charges monthly, based on the national average at that time. If prices increase during an employee's move, there is a good chance you will be billed for the overage.
A recent example: The week of June 13, diesel prices averaged $5.17 per gallon, up from $3.33 last summer. And it is not likely prices have peaked yet. This is one place where having a trusted relocation management company is a critical success factor. CapRelo closely vets potential household goods partners, working only with companies who meet CapRelo's rigorous quality, service, and ethical standards. Our relocation experts closely review contract verbiage to protect our clients from unexpected surprises, like holding suppliers to only contracted surcharges.
Rising Housing Costs: The Mortgage Bankers Association Purchase Index shows that new applications for homebuying have dropped 9.2% while the purchase of single-family homes fell 3.4% in the last year. Mortgage application volumes continue to decline due to the rapid rises in mortgage rates.
With a hot job market and rapid wage growth, the housing market is still strong despite rate increases. This does not mean that purchasing activity has improved, however. A scarcity in for-sale inventory has caused a surge in housing prices, which is not incentivizing potential buyers. A report conducted by the Commerce Department shows that the median price of a new home rose 10.7% from just last year. The silver lining for assignees relocating this summer: they may find it easier to buy a home, bas the rising mortgage rates may be cooling some local "overheated" markets.
Global mobility managers should not expect interest rates to improve much in the coming year, as policy makers use rate hikes to wrangle inflation. Additionally, the increasing housing costs have pushed consumers to depend upon renting, despite the national median for rent increasing by 11.4%. Global mobility policymakers should factor this into the design of their benefit packages, and the expectations of transferees.
Tight Housing Inventory: Housing inventory remains exponentially low given the dramatic buyer demand. According to a research report conducted by Altos, the seasonal bottom seen in March of this year is comparatively down 4.9% from the same week in 2021. Even more dramatic, the seasonal bottom of 2022is down 60.4% from the same week in 2020.
An increase in mortgage rates will help to offset the prices over the last year and many experts anticipate stabilization of housing prices. However, ongoing measurement and analysis will be key considering the current housing market challenges.
Shipping Delays: Shipment delays are forcing the rerouting of air, land and sea shipments and putting pressure on shippers in all global regions, particularly those already backlogged shippers still recovering from their COVID hangover. A recent moving industry study painted a bleak picture when it comes to returning to normal operations.
In the US, more than two-thirds (67%) of moving companies don't have enough drivers to cover demand. Many (nearly half) say they are booked out three weeks or longer than historically. The survey found that 44% of the moving companies surveyed have limited or suspended services within California,. and customer complaints about cancellations are escalating, up 250% since 2019.
Be the Mobility Solution Source
Sure, the data and outlook paint a challenging scenario for global mobility managers navigating the busiest season of assignee moves. But they also provide an opportunity to show the value of a strong mobility team and partners. In working with mobility clients across the globe, CapRelo's relocation experts are encouraging mobility leaders to zero in on four keys to this summer's relocation environment.
Make Flexibility Your New Mantra
If you have not done so already, now is the time to take a close look at your mobility policies. In our recent study with HR Research Institute of 188 HR professionals, one trend was clear among leaders: They have baked flexibility into all aspects of their mobility program. From offering remote work options, to more support and equitable relocation policies, companies whose mobility programs get the highest marks have embraced employees' expectation for flexibility. How have you adjusted your policies to make it easier and better for people to say yes to a relocation?
Anticipate – and Plan Around – Obstacles
While none of us in mobility may have anticipated a global pandemic, we certainly are no strangers to anticipating obstacles. In fact, from keeping remote employees safe from natural disasters through geopolitical disruptions, we have seen it, and dealt with it. An experienced mobility team has the toolkit to deftly manage complex obstacles.
In this current environment, some things to consider: Are you providing stipends for assignees COVID-related expenses? Do you have a response management plan in the event of future lockdowns? What about disruptions from the Ukraine-Russia conflict – have you assessed the effects on expats and considered their needs in your mobility program?
Keep the Focus on People
The work of mobility management comes down to one key ingredient: people. Relocations are one of life's most stressful situations, and with current economic challenges, even more so. Be sure you are taking the time to plan employee moves early, communicating often, listening to their needs, and responding. Keep your focus on how you and your team can make a relocation smooth, seamless and, yes, even enjoyable for your employees. Many mobility teams are looking to expand wellness initiatives into their mobility program support packages to further embrace the moving family.
Partner Wisely
Most importantly, be sure you partner with a trusted, seasoned relocation management company who understands your company's culture and puts your people first. For more than two decades CapRelo has provided clients with solutions for a smooth and seamless moving experience. Our people-first focus is why CapRelo consistently ranks at the top in the industry – including being named the 2022 Best Overall Relocation Management Firm in HRO Today's Baker's Dozen Awards.