The X Factors: What Sets Global Mobility Leaders Apart from the Pack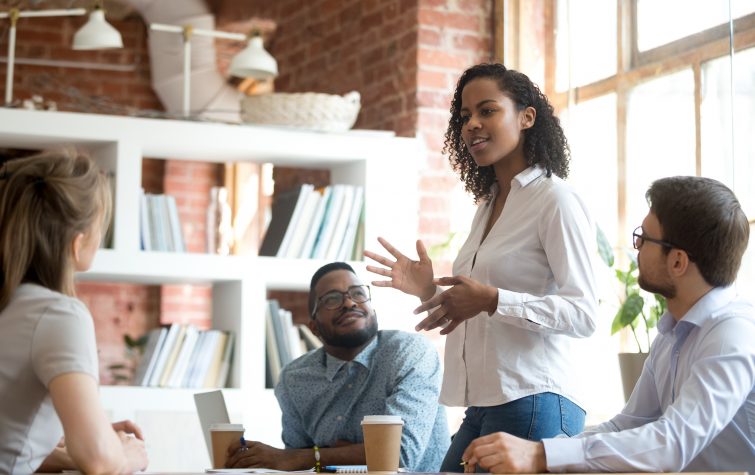 Now, at nearly two years into the COVID-19 pandemic, many businesses are still struggling to adapt their relocation processes and policies to fit an environment that's anything but business as usual. As vaccinations have started to change the global landscape, and domestic travel picks up, mobility leaders must be able to find and place talent where an organization needs it. But how?
We recently partnered with HR Research Institute to uncover the strategies that are setting leaders apart from others in the global mobility space. In our research of 188 HR professionals from a cross section of employers, we identified three key differentiators in how leading mobility teams are pivoting.
Baked-In Flexibility
From offering remote work options, to more support and equitable relocation policies, companies whose mobility programs get the highest marks have embraced employees' expectation for flexibility.
More than half (54%) of employees want to work remotely, according to the study. Leader organizations took note, with more than half of them updating their relocation policies to reflect flexible working arrangements.
"Remote work was not on our radar before, and we had to rethink that," said Lee Motley, manager of production recruiting for Wolfspeed, in a recent CapRelo webinar. "Through the pandemic, we realized that we were still able to perform remotely, and as a result we've come forward with a long-term remote working policy that will continue beyond COVID." Wolfspeed's new tagline, "Work Where It Works," embodies its flexible philosophy now.
"From a recruiter's perspective, our mentality is that we are going to land this candidate," he said. "So suddenly we had to consider what mobility looks like for this particular new hire. Marrying in the difficulties of recruiting during Covid requires us to be very creative in coming up with new ideas."
Encouragingly, global mobility leader organizations have kept diversity, equity, inclusion and belonging (DEI&B) initiatives in mind when updating relocation policies. These organizations have accomplished this through greater flexibility (42%) and structuring policies to support DEI&B (25%). More than a quarter have also created more DEI&B-friendly benefits to support assignees (28%) and more equitable compensation policies (28%).
The highest performing mobility organizations also offer broad flexibility in the types of mobility paths available to employees. COVID brought an awareness of the value of going the extra mile to provide a menu of options to support employees' needs, from business travelers and commuters to short- and long-term assignees.
"We are just now propelling ourselves into the Jetsons' age. If we aren't looking at different ways of working for segments of our population, we are going to lose key people," says Walmart Canada Corp. Global Mobility Manager Michelle Williams, also a webinar panelist.
That includes rethinking how to support employees who express a desire to relocate. "During COVID, we had employees raise their hand and say they wanted to work elsewhere," says webinar presenter Kristen Ynclan, Director, Total Rewards, Fluke Corporation. "So, we created a parking lot policy to allow employees the flexibility to give them the basics to move from point A to point B, even if we aren't funding all parts of the assignment when they are the ones saying they want to do it."
A Clear Structure and Processes
Part of efficiently managing the relocation process is having clarity over who controls the money and the overall policy. Organizations that have a comprehensive talent mobility/relocation policy perform significantly higher in employee satisfaction, according to the CapRelo study. Nearly three-fourths (71%) of global mobility leader organizations have a comprehensive policy, compared with just a third of novice organizations.  And, one-third of global mobility leader organizations place the mobility budget and oversight under the purview of corporate HR. They also are twice as likely as other companies to use ROI as an effective measurement of relocation success.
"Before the pandemic, we had completely decentralized mobility," said Ynclan. "During the pandemic, we were able to build our standards and process, and centralize our function. It allowed us to put something in place that had not been there before. Having structure counterintuitively provided us some flexibility to say, here's the standard package, what does the employee need. It allows us to counteract that tendency to focus on how do we save money."
Trusted Industry Expertise
For organizations that are spread out geographically—whether nationally or internationally—relocation and mobility often become more complex. Taxes, visas, laws, housing and all the costs associated with these issues can be overwhelming. It should come as no surprise that more than half of respondents in global mobility leader organizations (52%) say industry expertise is one of the most important factors they seek when choosing a global mobility service. On the flip side, less than a quarter (23%) of novice organizations say the same.
Partnering with a relocation management company adds bench strength in budget management and crafting creative approaches to business challenges.
"Your RMC is literally your fiscal gate keeper, and they ultimately have to bring awareness to you about what potential costs may go overbudget," says Williams.  "There has to be some flexibility when it comes to costs because there will be costs you can't control, so it's important to imbed that flexibility into the business' mindset."
Adds Motley, "There are two types of hiring managers: budget conscious, and those only concerned about getting a particular skill set, whatever it takes. We have to balance those things. I own that gatekeeping process now, and along with my CapRelo support, we are creating a good baseline policy and then starting there every time — rather than it be a Wild West decision-making process."
How can your organization create a more flexible employee mobility experience? Fill out the form below to download the full research report.