Understanding Temporary Corporate Housing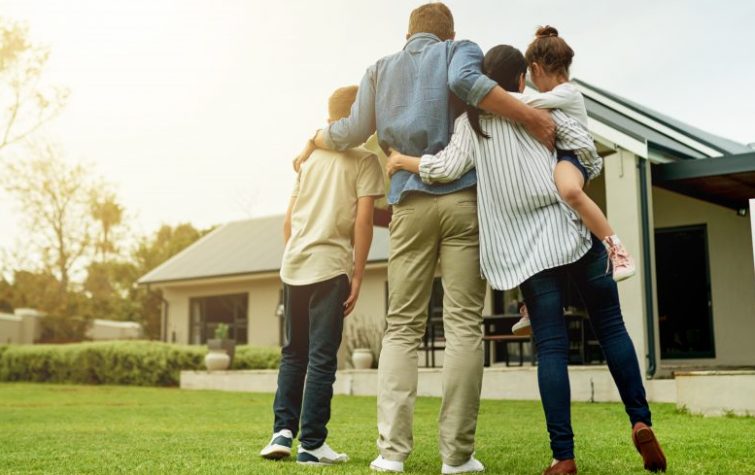 Understanding the Temporary Corporate Housing Process
When a professional is moving, being relocated by their employer, or simply going on assignment for a month or two, it's important for them to quickly find adequate accommodations to make their transition as easy as possible. However, it's not always so simple. Whether their new home needs more renovations than they anticipated or their apartment lease fell through, many relocating employees require additional support to create a soft landing pad in their destination city.
This support often comes in the form of temporary corporate housing, a growing industry of niche accommodations for relocating professionals and even leisure travelers. If you are recruiting talent abroad or considering relocation for some of your staff, you may be wondering what temporary corporate housing is, what benefits it bestows, and how much it costs. That's where we come in at CapRelo.
Defining Temporary Corporate Housing
Temporary corporate housing goes by many names—like corporate housing, temporary housing, serviced apartments, and executive rentals—but they all refer to the same housing solution. In short, temporary corporate housing offers a turnkey solution to tenants who require more than a hotel stay but less than a full-term rental lease.
Corporate housing properties are fully furnished, and typically apartment or condo-style units, although some detached single-family homes are available depending on the local market. They offer an amenity-rich experience with everything the customer needs to feel at home—from furniture and a full kitchen down to housewares, utensils, and linens. The idea here is that these housing options meet the tenants' every need until long-term housing becomes available.
Who Needs Temporary Corporate Housing?
The main audience for corporate housing is, of course, corporations. Whether they need a convenient location for a company-wide business retreat or they're looking to attract top talent from across the country, corporate housing options make travel and relocation easier on employees and keep companies from incurring large fees from extended-stay hotels.
Even if you're not moving employees or attracting non-local talent, temporary corporate housing is a great option for employees to stay during extended corporate retreats, conferences, and extended assignments that last for a minimum of 30 days.
There is also a burgeoning market for non-corporate clients, including traveling students, people taking a long holiday, and anyone displaced by a natural disaster or catastrophe. Businesses, people in transition, and anyone who requires temporary housing for a minimum of 30 days can make use of this valuable housing option.
Why Choose Corporate Housing Over Vacation Rentals?
Some employers may be tempted to use ever-popular holiday and vacation rental platforms to put up employees temporarily during relocations—especially since the cost is often similar to temporary corporate housing and the units are often discreet single-family homes that employees would certainly enjoy. However, there are several reasons why vacation rentals are not the best solution for your corporation.
Unlike temporary housing accommodations that are run by professional and experienced companies, many of these private options are offered by amateur landlords which could pose a liability for your firm. In addition, the Duty of Care law in the US mandates that the employer of the tenant is legally responsible for the tenants' health and safety.
Temporary corporate housing offers a host of benefits that private rentals may not, preventing your company and employees from unnecessary exposure to compliance and safety risk, respectively. When you book temporary housing through CapRelo, you can count on:
24-hour maintenance, seven days a week
Proper security, including key control
Professional property management
Compliance with all housing laws on the local, state, and federal levels
Tax payment when required
Professional cleaning services available during select hours
Comprehensive levels of liability insurance without lapse
With CapRelo, your employees' needs are expertly managed through the entire relocation process. Beyond coordinating furnished temporary housing assistance, we can help to market, sell, and find a new home, customize relocation packages including compensation, and even organize spousal or family support.
Effectively Managing Temporary Corporate Housing Costs
A flexible and affordable option compared to long-stay hotels and private rentals, the average corporate housing rate in the US was $161 a day in 2017. Keep in mind that there is often a minimum length of stay such as 30 days or more. As for who pays the bill, that depends. For corporate use, typically the firm that a relocating employee works for will pay for the lodging. If the user was displaced from their home due to a natural disaster, their insurance company may cover the costs.
Of course, the costs of moving extend beyond temporary housing prices. From shipping belongings to home sale assistance to lost wages while a spouse looks for work, the costs add up fast. Here's how your relocation manager can control overall spend while providing an unbeatable relocation experience for employees.
Securing Temporary Corporate Housing with CapRelo
There are a variety of ways to secure temporary living for transitioning employees. Your mobility team can search online, reach out to property managers directly, or use a relocation management firm like CapRelo. With the latter, you can tap into a comprehensive nationwide Rolodex of vetted, professional temporary housing options and have the peace of mind that your employee's needs will be met during their stay.
You'll always be treated with high-touch, personalized care from our extensively trained destination specialists who are here to ensure your employees get settled quickly and easily. And this attention lasts from booking to move-out, so every step of the process is easy and understandable. To learn more about CapRelo's temporary living service, connect with our friendly and helpful team today.