Policy-less Program: How to Achieve Ultimate Flexibility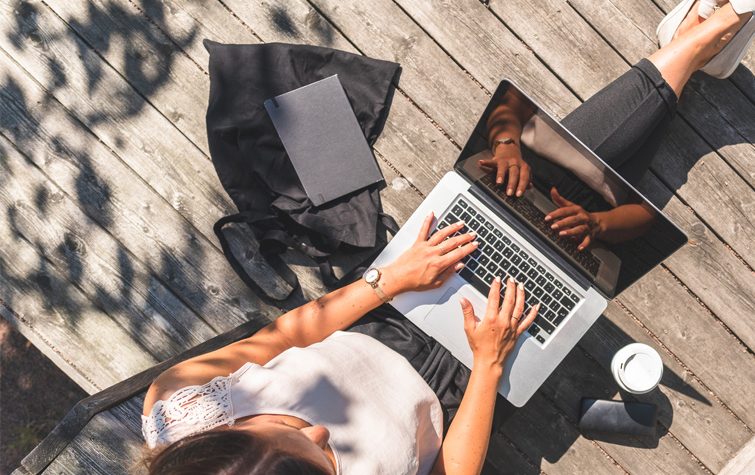 Over the past five years, our clients have experienced a noticeable increase in requests for more flexibility and employee choice in their relocation program. This stems partly from generational changes within the workforce, though the pandemic dramatically accelerated this transformation. Many of our clients have found it increasingly difficult to fit employees and candidates into a traditional relocation mold. As a result, decision makers have grown more open to changing their mobility programs to better support their diverse workforce.
One option which has grown increasingly popular may come as a surprise: Companies are beginning to go "policy-less."
It's important to note that eliminating traditional relocation policies does not mean dropping the essentials that help meet your transferees' essential needs—typically referred to as "core" services. Policy-less is a concept that provides benefits that support and care for transferees while adding flexibility, removing barriers, and supporting inclusion at the most holistic level.
Three Ways to Achieve Policy-less Flexibility
The path to building out a fully flexible program, or transitioning a current program to full flexibility, involves several key steps and considerations:
Step 1: Program Review
When examining the current state of your program, it is important to consider:
Exception rates: Exceptions can reveal a lot about your program, including how well they cover the basic requirements of your relocating employees, and whether the policy is inclusive for varying family types. For example, many policies have restrictions around what constitutes "household" members, despite the reality that household members may include a partner, an adult child, or a parent. Transferees often submit exception requests to accommodate their unique scenarios due to lack of flexibility. Carefully examine the percentage of employees who file exceptions; if it's more than 50%, your current policy isn't working.
Transferee feedback: It is important to conduct a survey of your employees who have moved and ask them about the experience. Did the policy work? Are there elements which could be added to your program for a more satisfying relocation? You should also survey your employee's satisfaction with the program, compile the survey results, and use the results to determine whether changes may be needed to drive optimal results.
Component analysis: For every file type, we encourage companies to track which policy components are utilized. The most and least popular benefits should inform the development of your program revisions. For instance, if most employees use the household goods benefit, that should remain part of your program. But if no one uses a particular destination service, you can eliminate it from your offering.
Flexible considerations: You may also want to create a core/flex program for transferees. Core/flex programs utilize a "pick and choose" approach to let transferees build their own package. These programs may appeal to a broad range of employees who have radically different needs. Core/flex components typically include the following:

Core benefits that all relocating employees will require, regardless of job level or homeowner status. This includes basic considerations such as the transportation of household goods, home sale/home purchase assistance and travel costs.
Flexible benefits that may vary depending on the individual. This commonly includes spousal/partner support, home scouting trips, child-care, pet services, elderly caregiver services and temporary housing.
Step 2: Define Success
What does a successful policy-less program look like for your company? It's important to understand what you currently spend on relocation, and how to build a program that reduces costs rather than inflating them.
Equally important, companies should set a formal employee satisfaction goal and determine how to best track and measure it. This is another reason that surveying employees on their experience remains so important; if you haven't defined a satisfaction goal, the survey results will be less effective in helping you chart a path to a more productive relocation program. Benchmarking your program against industry norms can help you assess how competitive your company is (and therefore how likely you are to attract and retain talent) and defines success for your program. A relocation company can assist with this process.
Step 3: Get Executive Alignment
Once you understand the current health of your program—and whether a change is needed—be prepared to make your case to your corporate decision-makers. This will involve the data you have compiled, the cost that changes will incur, and the timeline to implement the changes. Let key stakeholders be part of the conversation and the solution. Often, when leadership is supportive and involved, it makes the process faster and easier.
Going policy-less is all about removing barriers that keep a relocation program from being truly successful. Is it time for you to go policy-less? CapRelo can help you in determining if this approach is the right choice for your organization.