War for Talent: Three Ways Global Mobility Can Impact Securing and Retaining Talent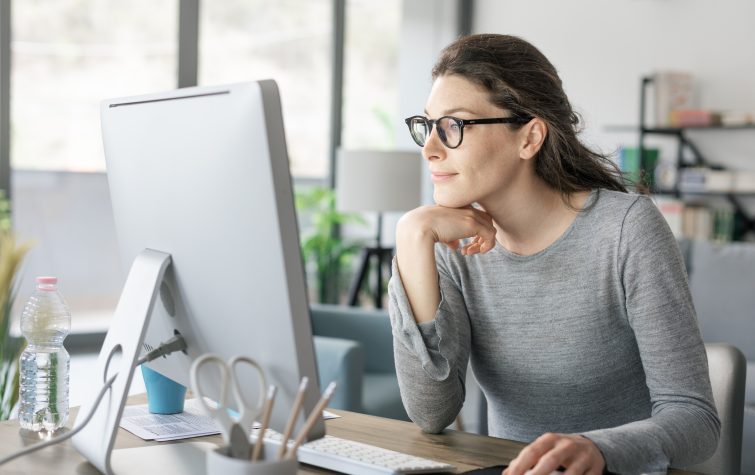 In today's environment, recruiting, securing and retaining talent to keep a company viable and relevant has never been more important. While you may be relying on tried-and-true tools and strategies to bring talent to an interview, once in the door, is your talent staying? If not, here are three ways global mobility can be leveraged for securing and retaining talent.
Seat at the Table
With more and more employees expecting mobility as part of their professional development at some point in their careers, competitive global mobility strategies can help a company gain a seat at the talent acquisition table. To the right candidate, a strong mobility program could make the difference between accepting or declining a job offer. It could also positively impact talent retention.
"Before the pandemic, gears were already turning throughout the program and we started working with CapRelo to devise a short-term domestic assignment policy."
"Lo and behold the pandemic hits and we have a need to move talent around quickly, so we piloted the short-term assignment policy and had market leaders moving across the country, and it proved to be very effective in filling that gap from a talent perspective, particularly in remote areas," said Michelle Williams, Global Mobility Manager at Walmart Canada Corp.
Policy Alignment
To be competitive in today's talent landscape, companies need to ensure their policies align with the current market. Critical analysis and benchmarking are highly important here. You may want to ask yourself questions such as:
Do you have mobility program that can support relocating a candidate to an area where you are licensed to operate?
Is there a global or domestic assignment program established to fill a gap with existing talent?
Do you have a remote work policy that is compliant with local tax and immigration regulations?
As an example of rapidly evolving policy needs, traditionally, global relocations and assignments were generally company-initiated and utilized to deploy talent to a location where they would work – in the office, in their region of responsibility, or, in the case of assignments, where they would either transfer or obtain new skills and drive global business goals. Now, companies have a need to attract, secure and retain talent while remaining flexible and compliant. A company that doesn't engage in regular benchmarking could potentially miss a window of opportunity to be at the forefront of policy development, costing them talent.
One area that requires especially careful benchmarking is company diversity, equity, inclusion and belonging (DEI&B). Encouragingly, global mobility leader organizations have kept DEI&B initiatives in mind when updating relocation policies. These organizations have accomplished this through greater flexibility (42%) and structuring policies to support DEI&B (25%). More than a quarter have also created more DEI&B-friendly benefits to support assignees (28%) and more equitable compensation policies (28%). While 39% of respondents in global mobility novice organizations report there has been no change at all, more than a quarter (28%) of respondents in leader organizations also say the same. Although better, this still leaves much room for improvement. Source: Creating Flexibility in your Talent Mobility Program and Policies Report, CapRelo and HR.com, 2021.
When creating mobility policies to support DEI&B, creativity and a holistic approach are paramount. For example, due to the COVID-19 pandemic and resulting supply chain disruptions and restrictions, families needed extra benefits for comfortable moves. For families moving with several children, that includes things like temporary housing and support in evaluating and choosing schools.
With flexibility being key to supporting and securing talent, companies may find success with more adaptable mobility options like lump sum and core flex policies.
Creative and Collaborative
Creativity and collaboration are key to securing talent during this time. Work with your talent acquisition colleagues to identify their pain points and see how those align with your mobility offerings. For example, the COVID-19 pandemic prompted a rise in remote work that required most companies to pivot quickly.
"Remote work was not on our radar before, and we had to rethink that," said Lee Motley, Manager of Production Recruiting for Wolfspeed, in a recent CapRelo webinar.
"Through the pandemic, we realized that we were still able to perform remotely, and as a result we've come forward with a long-term remote working policy that will continue beyond COVID."
Wolfspeed's new tagline, "Work Where It Works," embodies its flexible philosophy now.
"From a recruiter's perspective, our mentality is that we are going to land this candidate," he said. "So suddenly we had to consider what mobility looks like for this particular new hire. Marrying in the difficulties of recruiting during COVID requires us to be very creative in coming up with new ideas."
If a partnership with a relocation management company [such as CapRelo] to build these programs and be your expert is what's missing from your toolbox, please contact us. With this expertise on your side, you will be well equipped to tackle this war for talent and win the compliance, flexibility and cost containment battles along the way.