Lump Sum Relocation Packages – Everything You Need to Know
Last updated: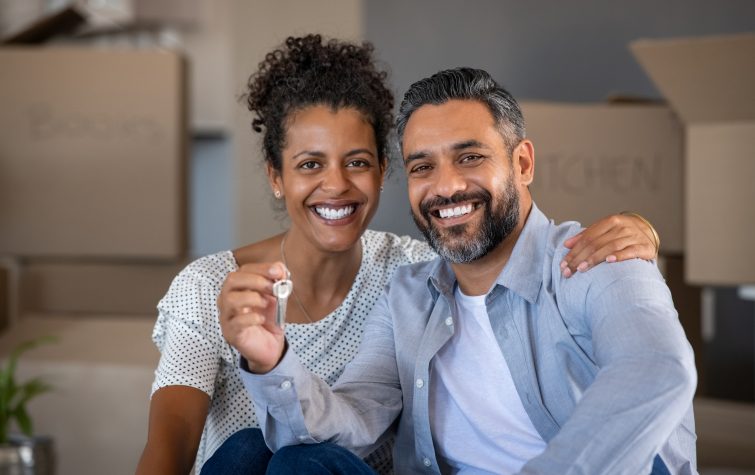 What Is A Lump Sum Relocation Package?
A lump sum relocation package is a financial allowance that a company offers an employee to help the employee relocate. Lump sum packages can help employees settle in and return to work faster because they provide more flexibility to move quickly into their new city and role. These packages also help employers retain valued employees while controlling expenses.
What Is Covered in A Lump Sum Relocation Package?
Lump sum packages cover a wide range of moving-related expenses during a relocation. These expenses may include temporary living arrangements, home sale and closing costs, lease breaking, and household goods shipment.
How Are Lump Sum Relocation Packages Negotiated?
Employers should foster an open dialogue with the employee when negotiating a relocation package to set proper expectations. The employee should present a rough timeline and requirements for their move (i.e., selling their home, transporting their recreational vehicles, or child care). The employer should enter negotiations knowing which packages they can offer their employee, when they will need the employee to start in their new role, and what corporate relocation services they can recommend and offer.
How Are Relocation Package Lump Sums Paid?
Companies should know what payment options are available for their lump sum packages. Typically, companies use three methods of payment for lump sum packages:
Cash
The employer pays a lump sum directly to the employee to use in any way they need for their relocation. The employee is then required to file that amount as income.
Direct
This option puts employers in direct contact with service providers. Service providers bill the company for any moving expenses, eliminating employee involvement and potentially eliminating employee tax liability for moving expenses.
Reimbursement
During the relocation reimbursement process, the employee initially pays all of their relocation expenses and receives reimbursement from their employer once their move is complete. Though this requires the employee to pay for their move, this option removes the tax burden from the employee. It also offers both the company and the employee flexibility during the process.
Types Of Lump Sum Relocation Packages
Lump sum relocation packages offer benefits to employees and employers alike. For employers, lump sum packages help control costs and simplify administration. At the same time lump packages give employees more control over their relocation and allow them to shop around for the most cost-effective relocation options. There are four primary types of lump sum relocation packages you may want to consider.
Flat (Fixed) Lump Sum
Flat lump sum packages recognize that moving expenses may be similar for employees with all levels of experience within the organization. A fixed package provides the same lump sum payment for entry-level employees and executive-level employees.
Variable Lump Sum
Variable lump sum packages are tailored to different employees based on standards established by the employer. These standards may include:
Relocation distance.
Renting vs. buying.
Family size.
Level of responsibility within the organization.
Salary level.
Typical relocating costs.
Alternative (Partial) Lump Sum
Some employers offer a lump sum payment for certain relocation expenses and then reimburse the remaining expenses upon submission of receipts and supporting documentation. The employer decides which expenses to cover within lump sum package and which will require receipts for reimbursement. We typically recommend reimbursing the employee for relocation expenses like their final move and household goods shipment.
Managed Lump Sum
These programs allocate a capped lump sum amount to the employee. The policy will delineate the provisions covered and any individual provision limits and may require the employee to submit expense receipts. Additionally, employers may enhance the policy by authorizing a relocation management company to advise the employee and help them spend their funds wisely.
How Do Lump Sum Relocation Programs Benefit Businesses?
The most common reason employers cite for offering a lump sum is employee flexibility. The second most common reason is cost control.
Traditional relocation packages offer some tax benefits for employers, but managing expenses at all levels can prove complex and unwieldy. Relocation expenses may include:
Temporary living.
Return trips.
House hunting trips.
Final move.
Home sale and home purchase closing costs.
Lease breaking assistance.
Lump sum relocation packages allow employees to prioritize their needs according to the funds available. This can reduce the burden of record-keeping and expense tracking for the employer.
Employee relocation can be a large expense for many businesses. Lump sum relocation packages can help employers keep this expense in check, while allowing their employees the opportunity to take control of their relocations and related expenses.
What Standard Lump Sum Relocation Procedures are Companies Following?
A Mobility Magazine survey uncovered some interesting facts about how companies are managing their lump sum corporate relocation packages.
Most partial lump sums offer a fixed amount for every employee.
Most lump-sum-only payments vary based on a number of factors, including individual needs or the employee's level within the company.
Fixed payments are more common for entry-level employees.
Executive relocation packages also vary based on a number of factors.
For variable lump sum relocation packages, a major factor in calculating the lump sum amount was the employee's status as a renter or homeowner.
For partial lump sum payments, employers rarely took homeowner or renter status into account.
The Trade-offs of Using Lump Sum Relocation Packages
More employers have begun favoring lump sum relocation packages in recent years. On the surface, lump sum options appear less expensive than more traditional options. Unfortunately, like many other "discount" programs, lump sums can cost more than they save in the long run.
Let's take a look at some of the trade-offs and explore how it all adds up (or doesn't).
How a Lump Sum Relocation Policy Saves Money in the Short Run
Typically, when employers favor lump sum relocation packages, they do so because:
They have a lower upfront cost
They seem like an easy, "hands-off" way to manage employee relocation
In some cases, they provide greater flexibility to employees
They usually put less strain on human resources
But while it is true that lump sum packages can offer some of these advantages, there are often hidden costs.
The Hidden Costs of Lump Sum Relocation Packages
The biggest potential trade-off with lump sum packages is a loss in employee satisfaction and loyalty. Moving is always stressful, even when it promises exciting opportunities. Small factors can have a greater impact on your relocating employee during this time than they normally would.
With a lump sum package, if your relocating employee is a homeowner, they may be left to sell their old home and buy a new home on their own. This can greatly increase the stress on your employee, and may lead to a loss in productivity or increased frustration towards the employer. This is especially true if the employee has knowledge of or experience with more robust home sale programs.
The most important factor in determining employee satisfaction and retention is ensuring you have a well-structured and managed relocation policy, no matter the type of relocation package(s) you offer. Consider relocation an investment in your employee's loyalty and productivity, as well as an investment in your business's future.
If you are structuring (or re-structuring) your corporate relocation policy with a lump sum relocation package, benchmarking can help you set payment amounts and a full-service corporate relocation firm can help.
Lump Sum Relocation Packages: Key Takeaways
While lump sum packages can be of great benefit due to their cost-effectiveness and flexibility, it is important to confer with a relocation specialist in order to determine the best option for you and your employees. Though relocations and their financial implications can be complex and confusing, our global mobility experts are here to help! To learn more about how CapRelo's relocation services can help your team to navigate this process with ease, Contact us today!
Sources
Worldwide ERC: https://www.worldwideerc.org/