A Guide to Global Mobility
Last updated: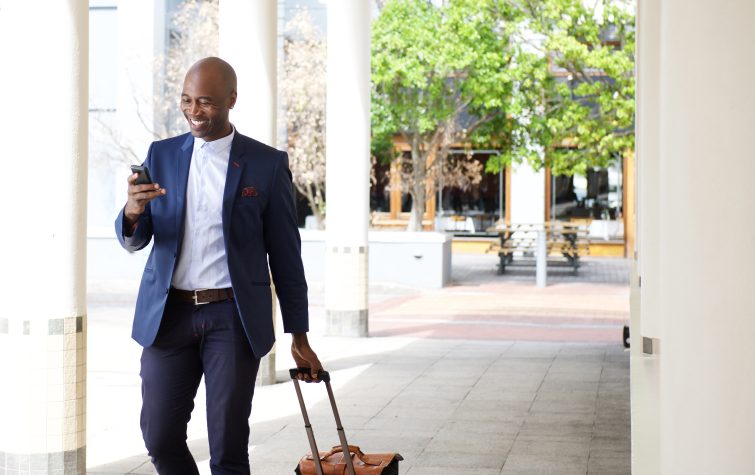 A Guide to Global Mobility
Global mobility has become a critical aspect of business expansion across international borders. To ensure successful transitions, HR teams require dedicated support. A relocation team specializing in home sales, visa and immigration, and global mobility policies can offer invaluable assistance. With the growing prevalence of hybrid and remote work options, global mobility presents new opportunities for businesses to tap into diverse talent pools and foster flexible work arrangements.
By proactively embracing global mobility and partnering with relocation experts, HR leaders can facilitate seamless employee relocations and establish strategic global mobility policies. This approach enables companies to harness the benefits of a global workforce, expand their reach, and unlock new growth opportunities.
Want to ensure a seamless transition when moving your employees abroad? Learn how a well-executed global mobility strategy can ensure your employees don't skip a beat even when they land in a new country.
What Is Global Mobility?
Global mobility, as managed by HR leaders, encompasses a range of assignments, from short-term to long-term or even permanent placements. It can also constitute frequent travel between countries. Companies may undertake global mobility initiatives by relocating their headquarters and staff to new countries or expanding branches to establish a presence in different regions.
It's important to note that international moves differ significantly from relocations within the same country. The primary objective for HR leaders is to ensure a seamless transition that considers both the personal and professional aspects of employees' lives, aiming to minimize disruption and facilitate a smooth adjustment to their new country.
What Is a Global Mobility Strategy?
Do you remember the last time you moved? Whether it was to a new home or helping a college student settle into their on-campus apartment, the logistics involved were likely quite demanding. From coordinating transportation and packing boxes to managing dates and times, the process required careful planning and organization. Developing a global mobility strategy is similar as it maps out all of the moving parts and details for your employees — except on an international scale.
A global mobility strategy refers to a company's plan for managing and supporting employees who travel or relocate to another country. It provides guidance and structure for handling international assignments, ensuring that employees have the necessary resources and support throughout their journey.
Developing an effective global mobility strategy requires time and careful consideration to tailor it to the specific needs and objectives of the company. It should align with the company's overall vision, values, and business goals. To ensure successful implementation, all team leaders and global mobility partners need to be aligned and share a common understanding of the strategy's goals and objectives.
The strategy should include clear and comprehensive details, outlining the processes, policies, and support mechanisms in place to maximize the success of international relocations.
Global Mobility Strategy Components
There are several key components you should include when developing a global mobility strategy.
Employee Wellbeing: You should prioritize the well-being and mental health of employees, offering support services and resources to facilitate a smooth adjustment to the new location.
Compensation Structure: There should be no surprises when it comes to compensation for your employees going abroad. You'll want to include fair and competitive compensation for your employees.
Retention: Your global mobility strategy should include talent retention strategies that recognize the importance of retaining key talent throughout the mobility process. This includes identifying opportunities for career growth and providing support to ensure a successful transition for the employee.
Assignments: Since employees in your organization have different assignments, you may need to create multiple assignment tracks that cater to all of your employees.
What Are the Benefits of a Global Mobility Strategy?
Implementing a global mobility strategy offers many key benefits and there are several reasons why you'd want to be proactive when developing one. A global mobility strategy helps companies smoothly relocate employees abroad, ensuring a seamless transition and minimizing disruptions. Providing support and addressing logistical challenges enhances employee satisfaction, productivity, and retention. It also shows your employee that there is a plan in place and that they'll be well taken care of, which can reduce any apprehension about the move. A global mobility strategy also ensures smooth workflows, which in turn safeguards revenue.
As remote work continues to gain momentum, companies are leveraging this trend to their advantage by exploring global mobility opportunities for their employees. Global mobility enables individuals to work from different countries, fostering a positive remote work experience and cultivating a highly engaged and motivated team. Overall, a well-executed global mobility strategy is crucial for organizational growth, employee satisfaction, and successful global expansion.
Global Mobility Challenges
Global mobility presents various challenges that organizations must navigate effectively. One of the key challenges is the constantly changing immigration policies, which can make it difficult to stay updated and navigate the visa process, particularly in certain cities or countries with stringent requirements.
Tax and compliance issues pose a significant challenge as HR and payroll departments must stay abreast of diverse tax and social security regulations that vary from country to country. Ensuring compliance with these regulations is crucial to avoid legal and financial complications.
Managing relocation logistics can be complex, including language barriers, coordinating immigration services, and securing suitable housing for employees in a new country. One major reason why HR companies choose to outsource their global mobility management is to relieve themselves of the burdensome tasks involved and enable a qualified team to handle them efficiently. By entrusting the complexities of global mobility to experts, HR professionals can dedicate their time and attention to meeting their employees' day-to-day needs and ensuring their overall well-being.
Who Spearheads Global Mobility?
Several key stakeholders play crucial roles in facilitating global mobility within an organization.
Compliance and Legal Teams: The compliance and legal teams work closely with experts on foreign tax systems and navigate the complexities of tax compliance for employees working abroad. They ensure adherence to local tax regulations and handle any legal implications associated with global mobility.
Administrative Teams and Executives: Administrative teams and executives contribute to the facilitation of global mobility by providing support on the administrative front. They assist with paperwork, documentation, and logistical coordination, while executives provide strategic guidance, shaping the future direction of the organization's global mobility strategy.
HR Team: The HR team plays a pivotal role in aligning talent strategy with mobility strategies. They are instrumental in managing the employee experience throughout the mobility process, ensuring that it is smooth and minimally disruptive. HR leaders work closely with other teams to address any HR-related concerns and ensure the successful integration of employees into their new roles and locations.
Global Mobility Consultant Team: Engaging a global mobility consultant team is also beneficial. These consultants specialize in handling relocation obstacles and logistics, providing ongoing mobility support, securing housing, and navigating immigration and visa processes. Their expertise helps streamline the entire mobility journey and ensures a positive experience for both the organization and the employees involved.
How Can a Global Mobility Consultant Team Help
A global mobility team plays a vital role in supporting organizations with their international relocation efforts by managing various crucial aspects. A qualified global mobility team can handle the legal structure, ensuring compliance with immigration and visa requirements. Some global mobility teams can also coordinate travel, housing, and other practical matters. They'll be a constant resource for both your organization and your employee from start to finish.
CapRelo's GEMM Program
Ready to take your global mobility program to the next level? Look no further than CapRelo's Global Enterprise Move Management (GEMM) program. With GEMM, you'll gain access to an innovative solution backed by top-tier moving partners who can handle any size move, anywhere in the world, with efficiency and cost-effectiveness.
Our move specialists will carefully evaluate shipment options and help you make the right decisions for your specific needs. We'll ensure that your invoices are thoroughly reviewed and audited, guaranteeing accurate costs and discounts, all while keeping you within your budget.
When it comes to insurance, we've got you covered. Our comprehensive insurance program includes full replacement costs, expedited claims handling, and reporting, providing you with peace of mind throughout the relocation process.
With CapRelo, you'll benefit from a dedicated move manager who specializes in corporate programs. You have the flexibility to choose your preferred agent or tap into our extensive network of vetted partners, the number one independent mover in North America. Plus, our corporate volume ensures competitive rates and priority service, always passed directly to you.
Don't settle for anything less than excellence in global mobility. Contact us today to learn more and take your global mobility program to new heights.