Relocation Benefits and What to Consider in Your Offer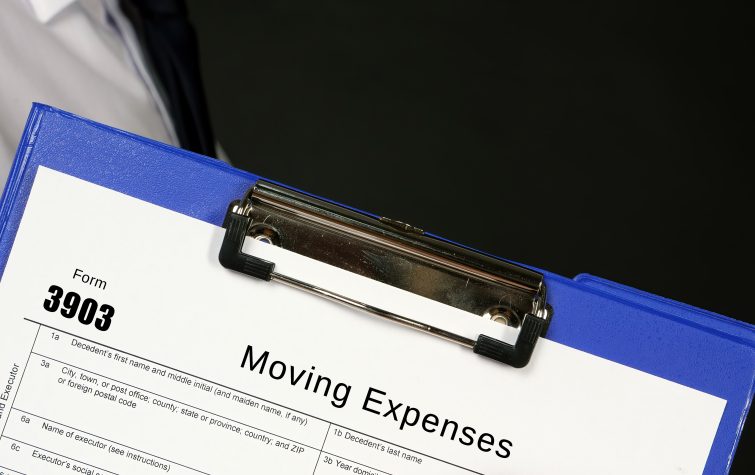 Relocation Benefits Your Employees Want: Best Practices and More
As an HR professional, you may have found that recruiting top talent requires expanding your search beyond your locality. This might mean hiring candidates who need to relocate for their new positions. Offering relocation assistance packages and benefits can help attract and retain top talent, and make moving and adjusting to a new location easier for employees.
In this post, we will discuss best practices when offering  relocation benefits to potential employees. We'll cover different types of relocation assistance packages and offer tips to help you develop an attractive package that meets the needs of both the employee and the organization. Whether you're hiring seasoned professionals or recent college graduates, this post will provide helpful advice for negotiating relocation benefits that align with your company's needs and goals.
What Are Relocation Assistance Packages?
Employee relocation assistance packages help employees and new hires pay for moving costs, transportation expenses, and other costs associated with relocating for a job. Relocation assistance is typically monetary but also assists employees in helping them find a new home or providing temporary accommodations.
These packages motivate employees to accept positions in different locations by supporting them financially and offering them peace of mind. Relocation benefits can help companies attract experienced employees that further enhance the organization.
Relocation assistance packages vary across industries and provide benefits depending on each employee's needs and location. Relocation assistance also varies depending on if the relocation is  domestic or international.
Types of Relocation Assistance Packages
Relocation assistance packages vary among businesses and industries. Some factors include the employer's budget, policies, and industry-specific standards for relocation assistance. Other considerations include distance and the employee's skill level. Types of common relocation assistance packages are described below.
Lump-sum
With a lump sum relocation package, the company gives an employee all the money upfront. A lump sum is a one-time payment to help them organize and pay for their relocation expenses. Both parties agree on the amount before beginning the relocation process, so it is vital to understand moving costs and other related expenses before you make your offer.
Reimbursement
Some companies prefer to reimburse employees for their relocation expenses after moving. This method helps businesses ensure that the employee is putting the relocation funds toward moving costs. Many companies typically set a maximum amount on how much they reimburse; anything over that amount will come out of the employee's pocket.
Third-Party
Some businesses prefer to let a third party manage the entire relocation process from agreement to reimbursement. With help from a third-party relocation management company, businesses don't have to worry about keeping track of lump sum payments or collecting receipts. Some corporate relocation companies also help new employees acclimate to their new city and offer many other benefits.
Direct Management
Many larger enterprises that regularly relocate employees often offer a lump sum or reimbursement while directly organizing and covering their employees' moving expenses and logistics. This combination is called direct management.
How to Offer a Relocation Package
As an HR professional, you know that offering a relocation package is an essential component of recruiting and retaining top talent. Well-crafted relocation packages can help potential employees feel valued, supported, and more likely to accept your job offer.
Regardless, creating an appealing relocation assistance package can be difficult if you are unsure where to start. Read on for practical tips and strategies for developing a relocation package that works for both parties.
Help Potential Employees Calculate Moving Expenses
It can be helpful to assist employees in calculating their moving expenses accurately to ensure a smooth transition.
Encourage them to think beyond financial costs and create a list of things they need to thrive in a new location. Relocating expenses can include child care, real estate selling costs, cost-of-living subsidies, and more. Remind them to consider all their needs before drafting an agreement for both parties.
Create a Mutually Beneficial Relocation Package
As an employer, creating relocation packages that work for you and your new hires is critical to your company's success. While organizations may arrange relocation packages that cover the needs of their new hires, employers are more likely to consider their requests if the contract benefits them as well.
When drafting an agreement for relocation benefits, clearly outline how it will benefit both parties. As an employer, you can explain how a smoother relocation process will enable the employee to start work sooner and acclimate to their new city more easily.
Remember, it's essential to remain flexible and make necessary adjustments to ensure that the relocation package remains mutually beneficial for both the employer and the employee.
Conclusion
If you'd like to learn more about r comprehensive relocation assistance for your organization, consider using CapRelo's services. With our expertise in policy development and financial management, we can guide you through every step of the relocation process.