Destination Home: 8 Fundamental Elements Every Employee Repatriation Assistance Program Should Include
Last updated: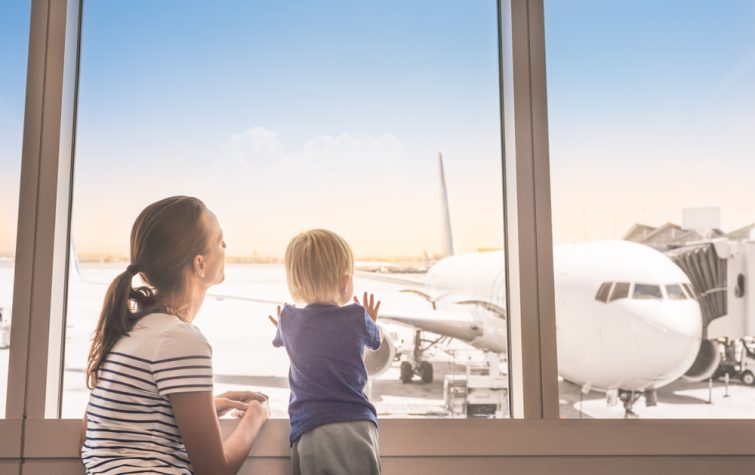 If you've lived abroad for an extended professional assignment, you know that the process of repatriation (or returning to your home country) presents unique challenges. Employee repatriation assistance is a best practice for global mobility programs and is essential to your company's employee retention strategy.
Repatriation services help your employees prepare for the transition and settle back into work and life in their home country after completing an assignment abroad. Such programs offer a lifeline for your employees providing them with valuable support and resources during what can be a difficult time.
A well-designed program maximizes your company's return on global mobility investments. In addition, it ensures that your company complies with legal requirements during the process, minimizing the risk of liability.
Your returning employee's future with the company might rely on a positive return experience, so it's critical to support them with comprehensive repatriation assistance.
What does a successful repatriation policy look like? Let's have a look.
Repatriation Transition Counseling
After living in a host country for an extended period, your employees may need help adjusting to life back home. Repatriation counseling services provide your employees and their families with the support they need to make a successful transition.
Repatriation counselors specialize in cross-cultural adjustment and deeply understand the challenges of returning to one's home country after an extended absence. They work with your employees to address any anxiety or concerns they may have.
1. Cultural Training
If your employee has been abroad for years, they've likely adapted to the cultural norms of their host country. This can present challenges when re-entering the workplace in their home country.
Cultural training helps your employees prepare for and adjust to the culture shock they may experience upon repatriation. The goal is to help them feel more comfortable and prepared for work and life in their home country.
2. Career and Family Assistance
If your employee's return isn't to the same job or original departure location, additional support and training might be required to ease the transition. Your company's repatriation package should include regular business trips back home to ensure the employee remains engaged with the team to which they will ultimately return, preventing feelings of alienation. This will significantly ease their repatriation experience and allow them to stay connected with friends and extended family back home.
For employees with families, it's essential to provide resources and support to help them readjust to life in their home country. This might include finding a new school for the children or helping the spouse find employment.
3. Pre-Departure Visits Home
As discussed above, regular business trips back home are fundamental to a smooth experience abroad for your employees. Ensuring a visit home ahead of the big move is one of the best ways to help your employee and their family prepare for the transition (especially after an extended absence).
During this visit, your employee will have the opportunity to visit old haunts, catch up with coworkers, friends, and extended family, and get a feel for what life will be like upon repatriation.
4. Host Country Departure Services
When an employee's time on assignment comes to an end, a number of loose ends need to be addressed. Host country departure services should take care of the major details, including:
Termination of housing lease or rental agreement (and collection of the security deposit)
Assistance with packing and shipping personal belongings
Mail forwarding
Arrangements for transportation to the airport
Cancellation of utility services
5. Move Management
Moving is always a big undertaking, but moving internationally can be an even more significant challenge. Your move management policy should offer your employees assistance with all aspects of their move back to their home country, including
Housing search and placement services
Coordination of household goods shipments
Arrangements for temporary housing upon arrival in the home country
6. Tax Meeting Coordination and Preparation
Your employees will need to meet with a tax advisor to ensure they remain in compliance with all applicable laws and regulations. Again, a well-designed repatriation program will provide your employees with the resources they need to make this process as smooth as possible.
7. Tax Equalization Repayment Tracking and Coordination
As part of the repatriation process, your employees might need to repay a portion of the equalization payments they received while on assignment. Therefore, your program should include procedures to track these payments and coordinate with your employees to ensure timely payment.
8. Travel Expense Reimbursement
Reimbursement for reasonable travel expenses incurred during both relocation and repatriation is a cornerstone of relocation policy. Your company repatriation program should include a clear and concise policy outlining what expenses are eligible for reimbursement. And, it should be easy for your employees to obtain reimbursement promptly.