Five Ways to Help Fight Hunger in America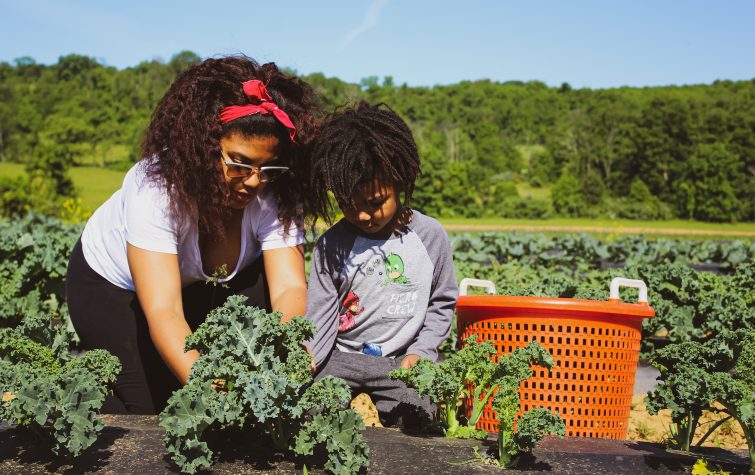 For tens of millions of people in America, a daily meal isn't a choice between which restaurant to eat at. It's a choice between food and other critical needs – like housing, medicine or childcare. This September, join the CapRelo family for Hunger Action Month by sharing how you will help end hunger.
According to Feeding America, there are over 35 million food insecure people in the United States. The pandemic has only intensified the hunger crisis. Millions of people face unemployment and families struggle to afford basic necessities.
Solving such a wide-reaching problem can seem insurmountable but through collective individual action, we can make a difference. Here are five ways you can help CapRelo fight hunger in America:
Volunteer at a Local Food Bank or Food Pantry
Over half of soup kitchens, food banks, food pantries and meal programs rely on consistent volunteer support to service their communities. You can make a major difference by spending just a few hours volunteering each month. Find a place to volunteer here.
Raise Money Locally for Hunger Action Month
Tap into your own community network and start a fundraiser for a local food bank or hunger relief organization. Use your social media channels to promote Hunger Action Month and encourage friends and followers to donate.
Host a Food Drive
Start a food drive in your neighborhood or place of work and collect donated food for your local food bank or food pantry. These donations allow hunger relief programs to keep their supplies stocked for families in need.
Raise Awareness about Hunger in America
For some people, it's hard to believe that the richest nation in the world has millions of hungry citizens. Educate yourself on common hunger myths and how crucial hunger relief is in America and share these statistics on your social media channels and among your friends and family.
Donate to the JK Community Farm
The 150-acre Community Farm (launched by CapRelo and its enterprise partners) is a non-profit that grows organic fruit, vegetables, and protein without chemical pesticides or synthetic fertilizers, and features examples of sustainable agriculture, like a compost system, rainwater harvesting, and drip irrigation. Thanks to the support of our generous donors, the Farm donated over 147,000 pounds of food to area food banks and pantries. A $35 donation allows us to grow 2 weeks of food for a person in need. Click here to make your donation.
Let's all commit to doing our part to fighting hunger in our communities. Globally or locally, together we can fight food insecurity!