Global Mobility in 2023: Five Trends to Expect in a Year of Transition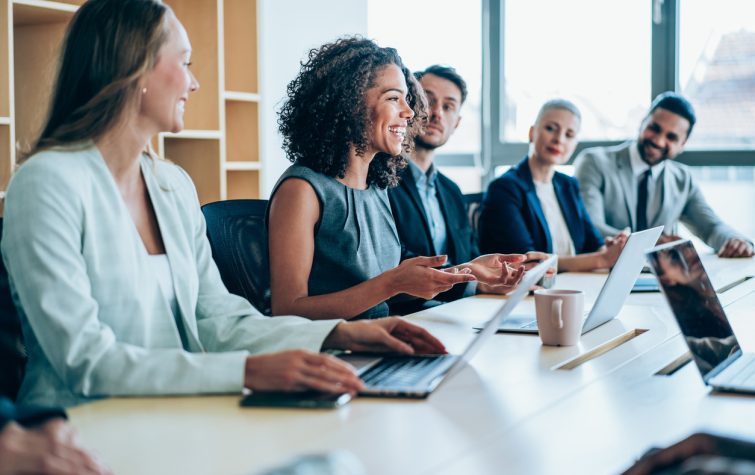 When Chinese New Year kicks off on January 22, it will launch the Year of the Water Rabbit. Depending on your zodiac sign, that could bring challenges – or lots to look forward to.
And so it is too with the global mobility industry. As the new year gets underway, we've gathered our mobility experts to share the top trends they are watching in 2023. Here's what we expect as global mobility enters another year of managing through the post-pandemic world.
Balancing Flexibility with Affordability
Mastering the art of flexibility has been critical in navigating the pandemic shutdowns and work-from-home quarantines of the past few years. CapRelo's research in 2022 found that those companies embracing employees' expectations for flexibility garnered the highest employee satisfaction. To recruit and retain the talent needed, HR mobility leaders recognized that offering flexibility was job one.
Fast forward a year later. As global mobility steadily returns to full speed in a much more costly operating environment in 2023, we expect to see the emphasis on flexibility become filtered through a lens of affordability. Companies are looking at their current policies to examine how they can adjust them to save money. One approach we already are seeing is many organizations considering managed cap options.
While core-flex continues to be utilized widely in cross-border moves, US domestic programs are starting to utilize them as well for lower-level moves. Some policy benefits are increasingly being utilized to help offset the property market challenges, such as mortgage interest differential allowances (MIDAs), housing differential payments, and cost of living adjustments for high-cost locations. Programs that do not include home sale benefits are also looking to add buyer value options to help offset company costs through gross-up savings.
Bottom line: while flexibility will continue to be in mobility's crosshairs in 2023, the emphasis will be driven more by a need to reduce relocation costs than by the need to appease employees.
The Year of Core-Flex
If you are like most of us in mobility, you are reading a lot about core-flex programs and likely may already be considering integrating them alongside your lump-sum benefits offerings. If so, you are among the trendsetters.
Most large programs have a lump-sum component, and despite guidance, these are being used in some cross-border moves as well.  Companies are also looking at their use of sign-on bonuses and bringing them into their mobility programs (for better visibility and support).
Why the interest? Core-flex enables a company to deliver the flexibility today's employees want while also managing relocation costs. The fundamental concept behind core-flex is to ensure each employee receives "standard" or core benefits with flexibility baked in, so there is less need for relocation policy exceptions.
On the horizon, says Chris Finckel, Vice President of Client Services at CapRelo, "I see core-flex programs becoming more popular with companies trying to contain costs while offering flexibility to the transferring employee. Companies with lump-sum programs are starting to look at creating managed cap relocation programs that offer more service to the transferee than a traditional lump sum while capping costs."
Housing Winds Continue to Shift
While housing prices are beginning to drop in many markets, the reality is that they still are coming off very inflated valuations compared to pre-pandemic levels. We reported on Redfin's latest 2022 report in our CapRelo Insider recently, noting that 10 major U.S. cities are showing signs of cooling in the housing market. Said Redfin's Chief Economist, "These are all places where homebuyers are feeling the sting of rising home prices, higher mortgage rates, and inflation very sharply. They're slowing down partly because so many people have been priced out and partly because last year's record-low mortgage rates made them unsustainably hot".
A Relo Network Asia found similar challenging markets globally. Q3 reflected a high and/or increasing price in short-term housing prices in countries like Indonesia, Japan, Korea, Macau, Malaysia, Singapore, and Thailand. And in most countries surveyed, permanent housing inventory has decreased, leading to higher prices for permanent accommodations.
Where will that leave global mobility in 2023? Expect to see greater use of mortgage interest differential allowances (MIDAs), housing differential payments, and even mortgage interest rate buydowns to help lure talent reluctant to move. However, while some of these programs look attractive, companies need to be mindful of short-term assistance versus longer-term programs. For example, buying points helps the transferee save money over a 30-year time horizon, even though most employees average around six years at a company.
Given market volatility, low inventory, and high interest rates, we expect that many transferees will opt to rent out their homes in both their home and host locations while the property market settles. And, with relocation costs at an all-time high due to inflation impacting nearly every benefit, global mobility teams will be looking for ways to help transferees offset costs wherever possible. Among the options: tolerating less convenient corporate housing (for lower cost) and encouraging renting over home sale/purchase. Even so, temporary housing won't be a panacea. Those costs already increased 30-40 percent last year due to low inventories, and have yet to stabilize.
Supply Chain Improves
For HR leaders tasked with efficiently relocating employees around the world, we expect 2023 to bring welcome relief in both how people are moved, and who is available to move.
As early as the third quarter of 2022, global shipping showed early signs of normalizing.  The number of container ships arriving in the Los Angeles port decreased from 30 to 17 within a year indicating a slowing in shipping, according to a Worldwide ERC report late last year. At the same time, signs are pointing to lessening demand. Oxford Economics reported that supply strains have been gradually improving since September after hitting a high in February 2022. Couple that with an influx of new ships anticipated to become online starting this year, which should help decrease shipping delays as more ships will be in operation.
The inventory of temporary housing, rental cars, and other goods – as well as the cost of household goods – is beginning to stabilize. Nonetheless, many mobility teams will continue to be challenged with high and volatile costs. We expect to see a shift toward "cash in lieu" benefit options as a mechanism to control costs and ensure consistency.
War for Talent Eases
While the war for talent may not be won this year, we can expect the intense battles for talent to lessen. The latest numbers from the U.S. Labor Department, released earlier this month, show the U.S. had 10.46 million job vacancies in November. While still high, that is far from the peak of 11.9 million last March. As we move further into 2023, we anticipate a significant improvement in the labor market as a recession (or even the threat of one) drives more individuals into the labor market. Concerns around the future will also assist with talent retention, with many employees taking a wait-and-see attitude over chasing new job opportunities. In fact, we already are seeing some technology and financial companies announcing worker layoffs to downsize in the event of a possible recession.
It's likely that 2023 will be the year that many companies begin to engage in the battle to bring some workforce back into the traditional office setting, even if in a hybrid manner. This will change the look and feel of the office, with employers offering more hot-desking and in-office benefits designed to lure participation. And while DEI&B will remain present, rather than being a candidate's must-have deciding factor in choosing a job, we expect to see more emphasis placed on the harder-to-find "perfect lifestyle fit" of a hybrid role.
---
2023: Global Mobility in Transition
As mobility programs juggle higher costs of relocation with the prospect of an economic downturn, it will be critical to seek out relocation savings and demonstrated ROI, as well as to emphasize local hiring when possible. The name of the mobility game in 2023 will be supporting a likely slower relocation volume as inexpensively as possible.
Maneuvering through the post-pandemic transition is where having a knowledgeable mobility partner is a game changer. With more than 25 years of global mobility management experience, we have the resources and industry knowledge to keep your relocation program moving through rapidly changing trends and challenges. Let us help you move your company and people to their future.