How to Reduce the Costs of Relocations: 10 Tips to Know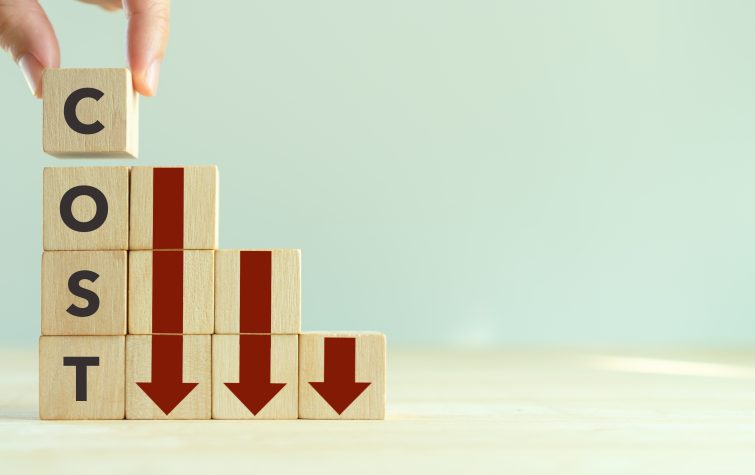 As an HR professional, you know that relocating employees can be a costly endeavor. Whether that means relocating an employee from New York to London or from the east coast to the west coast, developing a cost-effective relocation policy that doesn't sacrifice quality is key.
To achieve this, you'll need to develop a comprehensive approach that addresses all aspects of relocation., you might phase in new policies over  time  or analyze data to give you real-time insights about what's working and what benefits your employees could live without. At the end of the day, your goal is to ensure a smooth and successful relocation while reducing costs. In this guide, we offer innovative tips and solutions to lower corporate relocation costs without sacrificing the essential elements that make your relocation package work.
1. Get a Clear Understanding of the Relocation Budget
One of the most important things you can do to reduce relocation costs is to have a clear understanding of your relocation budget. If you're working with a Relocation Management Company (RMC), make sure to ask for a budget that outlines costs. This will give you a thorough understanding of the budget breakdown and allow you to identify any hidden markups that could be inflating your costs. By working with the RMC CRP to address these, you can ensure that you're getting the best value for your money.
2. Ask for Feedback
As an HR professional, you understand that the success of your company is heavily dependent on the well-being of your employees. Asking for relocation feedback through a survey or a few open-ended questions allows your employees' voices to be heard. You can use this feedback to identify which aspects of the relocation program were most beneficial to your employees and which aspects proved to be frustrating or challenging. If you receive continual feedback that a certain service or feature wasn't helpful, you could consider cutting it to reduce costs without affecting your employees.
3. Ask Your RMC to Get Multiple Bids
When it comes to reducing relocation costs, getting multiple bids from suppliers is a great way to save money. Ask your RMC to expand their pool of suppliers to get multiple bids. While your RMC may have established relationships with specific suppliers, asking them to explore new options can sometimes result in better deals.
4. Institute a Managed Budget Policy
Whether you're relocating an individual employee or their whole family, managing your relocation budget can save  money while still supporting your employees. One way to do this is by switching to a managed budget policy, which allows you to control expenses and puts any unspent funds back into the company's pocket. With a managed budget policy, you can set limits on expenses like travel, temporary housing, and other relocation services to ensure that costs are predictable and within budget.
This is a more controlled approach compared to the lump sum relocation package. However, even if you have a lump sum package, you can still incorporate caps on certain expenses to control costs. While both lump sum and managed budget policies have their benefits, a managed budget policy can be especially helpful in ensuring that costs don't spiral out of control.
With CompanionFlex, our core-flex programs cater to your employees' unique needs while providing your team with an integrated analytics approach to gain continual insights that help to eliminate any unnecessary benefits that aren't being put to good use (a.k.a. more savings for your company).
5. Track Your Relocation Metrics and Adjust Accordingly
Tracking metrics and analyzing supplier quotes can help you make informed decisions about your relocation program and reduce costs. It's important to regularly check how much suppliers are quoting versus what they are actually charging to ensure that you're staying within budget.
Tracking your metrics can also help you re-evaluate any aspect of your relocation program and make changes where necessary. For example, if you notice a trend where you're overspending in one specific area like travel, you can budget more money in that direction.
6. Pay Attention to Per Diems
Per diems are allowances given to employees for things like meals and housing, and they can be a significant expense for companies during relocations or business trips. One way to manage per diems is by setting caps on them, which can help keep costs under control.
It's also important to evaluate which employees may need a larger budget for per diems compared to others. For example, an employee living in a studio with a kitchen for the next year may not need as large of a per diem compared to someone on a quick business trip who will need to eat all of their meals out. By setting per diem budgets based on the specific needs of each employee, you can ensure that they have adequate funds for their meals while also managing costs.
7. Try a Discard and Donate Program
Walk into anyone's home and you'll typically find that the basement, attic, and garage are cluttered with junk. From couches that have never seen the light of day to clothes that no longer fit, there are so many items that could go to a new, loving home when an employee is relocating.
Check to see if your employee wants to sell, donate, or throw away any items they no longer need. This can help reduce the number of items that need to be moved, which in turn can save on relocation expenses. Additionally, if the employee donates any items to charity, they may be able to use it as a charitable write-off on their taxes (a win-win).
8. Use COLA Strategically
When it comes to international moves, companies often offer a Cost of Living Allowance (COLA) to help employees adjust to their new location. However, it's important to use these allowances sparingly and with certain provisions in place. It's more cost-effective to use spendable tables that don't take the employee's salary into account, rather than relying solely on COLA. By doing so, companies can ensure that they are providing fair and consistent compensation for their employees' cost of living expenses without needlessly overcompensating.
9. Opt for Localization
Localization is a key aspect of global mobility management. If you have an employee who has been stationed in a particular country for an extended period of time, it may be time to consider localization. This process involves adjusting their compensation package to be in line with the local cost of living and standard of living.
By localizing an employee, you ensure that their pay is fair and on par with what local employees are receiving, which could help save the company money in the long run. By conducting regular cost-of-living analyses and adjusting compensation accordingly, you can ensure that your company is always offering competitive compensation packages that keep your employees content while eliminating bloated salaries.
10. Leverage Technology
Advanced technology is revolutionizing the relocation industry. With the help of modern software and data analysis tools, companies can now identify emerging trends and patterns that can help them make informed decisions about their relocation programs. These tools can also help to reduce administrative bottlenecks and identify cost-saving opportunities, ultimately leading to a more efficient and cost-effective relocation process.
Advanced technology allows companies to keep track of their employees' locations, ensuring compliance with immigration and tax regulations. By staying tax-compliant and taking advantage of any tax breaks available, companies can save even more money on their relocation expenses.
Let CapRelo Lend a Hand
At CapRelo, we understand the challenges that come with relocating, not just employees, but their whole families as well, which is why we offer a variety of services from home purchases to mortgage assistance and move management.
We also understand the ins and outs of mobility costs and prepare for the unexpected like temporary living and other variables. As an extension of your HR team, we aim to make the process smooth and easy for your employees so whether your employee is moving from coast to coast or internationally, we've got them covered! Contact us today to get started with experienced relocation assistance for your team.