7 Key Considerations for a Seamless Headquarters Relocation
Last updated: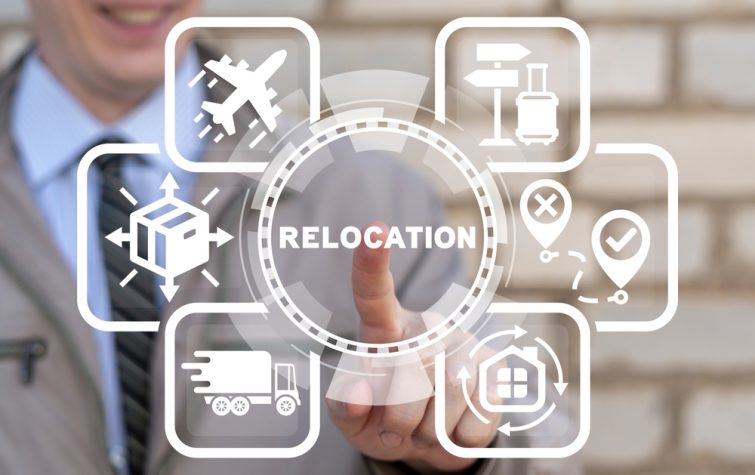 Whether you're moving your company headquarters down the block or across the world, corporate headquarters relocation is a complex undertaking that requires careful planning and execution. As a company leader, you understand the importance of a smooth transition and want to ensure your employees have a positive experience while safeguarding productivity during this time of change. But how can you make sure everything goes off without a hitch?
How to Prepare for a Headquarters Relocation
Here are six key areas to focus your attention and resources for a trouble-free headquarters relocation:
1. Organize and Plan Ahead
As with any large-scale project, corporate headquarters relocation is a heavy lift. First, establish a timeline of milestones and critical deadlines, and appoint a transition team with clearly defined roles and responsibilities to oversee the move. Next, create a detailed plan regarding all aspects of the move, from logistics to employee needs. Careful consideration of your employee's needs and well-designed relocation policies that minimize stress and disruption and incentivize loyalty to the company are central to retaining your top talent.
Your transition team should model several scenarios and take measures to understand what key team members will likely make the move and what roles will require new talent. Done correctly, headquarters relocation provides an excellent opportunity to review your organizational structure and make changes to improve efficiency.
You'll want to use your project management platform to develop a headquarters relocation checklist that covers all the bases, from notifying key stakeholders to updating your insurance policies, website, and marketing collateral. A thorough list will help ensure that no detail falls through the cracks. Many companies choose to hire relocation experts or consultants to ensure minimal productivity and talent loss and take advantage of their knowledge of local regulations, real estate markets, and cultural nuances.
2. Communicate With Your Employees
The biggest threat any company faces when relocating a major office or headquarters is the loss of key talent. The success of your relocation (like the success of your company overall) comes down to employee experience (EX). No matter where your company is moving, the relocation is a major life event for employees and their families and can be a significant source of stress. Early and frequent communication is the first step towards making the move as painless for your employees as possible and is fundamental to mitigating that risk. Experienced companies know that when facing large-scale relocations, HR matters often overshadow real estate issues and the logistical challenges of physically switching locations while minimizing productivity disruptions.
Frame your company's relocation story in the context of your organizational culture and business goals. A successful relocation starts with a compelling case for change that employees widely understand and accept. Everyone should know why the company is moving, the anticipated business goals and benefits, and how it will impact their roles. It is also vital that you provide employees with as much detail about the move as possible, including the timeline, what relocation packages or benefits will be available, and what to expect from the new office space.
3. Consider and Plan for the Impact on Your Business Operations
In addition to the costs associated with physically moving the office, businesses must account for potential disruptions to daily operations well in advance. Therefore, a thorough business impact analysis is key to identifying what functions must be duplicated or remain operational during the move and what planning, staff, and technology are required to maintain operational continuity.
You'll also need to develop a communication plan to keep customers, vendors, and other stakeholders updated on the move. With careful and concise messaging, headquarters relocation is an opportunity to enhance your company's brand and reputation. In contrast, enterprises face a considerable risk of damaging relationships with key partners without well-managed communication.
4. Identify Cost Saving Opportunities
Headquarters relocation is often an excellent opportunity to review and improve your organizational structure, business processes, and workflows to streamline costs and efficiency. In addition, moving to a new location may present savings opportunities like lower property values, taxes, or operating costs. But, achieving long-term cost savings requires more than finding a cheaper office space. Your transition team needs to carefully assess how the move will impact your business operations and make changes to improve efficiency. This might include implementing new technologies and process flows or changing your organizational structure.
5. Consider IT
Your company's IT infrastructure is another critical consideration. A relocation project of this scale will significantly impact your IT systems and equipment. Work with your IT team to develop a bulletproof plan that includes multiple contingencies for data backup and recovery, hardware and software updates, and safeguarding sensitive data during the transition. To ensure your headquarters is operational from day one, you'll need to clearly understand your current IT environment and capacity and any specific requirements for your new office space. Be sure to determine if your current telecom provider can accommodate a move to the new location and, if not, begin vetting new service providers in the relocation area.
6. Update Your Business Documents and Policies
A headquarters relocation is an important time to update your company's business filings, licenses, and permits. Depending on the size of your company and where you're relocating, this can be a lengthy and complicated process. Overlooked details in this area expose companies to significant penalties, business disruptions, and litigation. So, give yourself plenty of time to research and understand the requirements for doing business in your new location and ensure all your documents are in order before moving.
Another important document to consider is your company's employee handbook. Be sure to update your policies and procedures to reflect any changes in state and local laws or cultural norms resulting from relocation. Carefully keeping your employee handbook up to date will be fundamental when introducing new hires to your company culture and values while avoiding legal exposure or compliance issues.
You'll also want to review your existing benefits package and make sure it aligns with the revised needs of employees in your new location.
7. Change Management Is Key
Headquarters relocations are complex undertakings that touch every aspect of your business. To ensure a successful transition, you'll need to put together a strong transition team with the knowledge, skills, and experience necessary to manage every aspect of the project.
Change management is critical to mitigating the risks associated with headquarters relocation, from identifying potential cost savings opportunities to developing a robust communications plan. By planning and preparing for your move carefully, you'll avoid many of the pitfalls that can jeopardize the success of your project and ensure a seamless transition for your company.
CapRelo can help with your corporate relocation needs. For more information, check out our services page and speak to a relocation expert today!