Core Services That Keep Your Mobility Employees Happy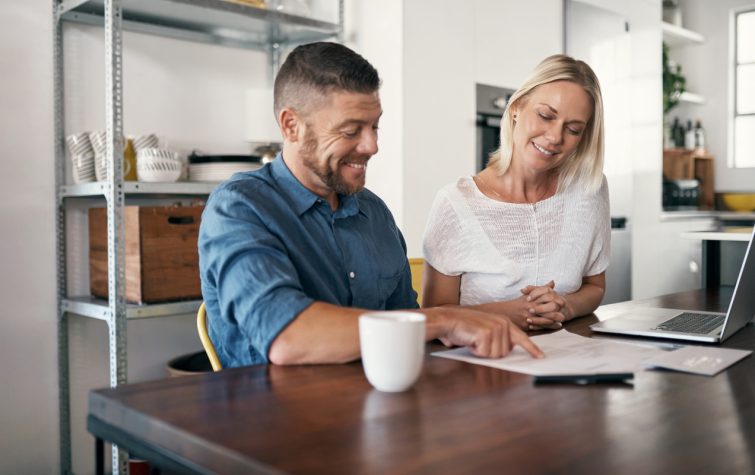 As a business leader, you know retaining top talent is essential to your company's success. For businesses with operations in multiple regions and countries, one potential threat to retention is employees who experience a subpar relocation. In some instances, this can push even the most loyal employees to the brink of leaving their jobs. To mitigate this risk, many leaders rely on relocation companies to meet the end-to-end mobility needs of their employees.
A Relocation Management Company Prioritizes the Employee Experience
Much like a corporate benefits package, a well-managed relocation program with strong support services is fundamental to your company's ability to attract and retain talented employees worldwide. A quality relocation program offers benefits and services that make the prospect of relocating inviting and that positively impacts employee satisfaction. Consider the following fundamental relocation services when designing a global mobility benefits program for your workforce.
Pre-Assignment Visit
A visit to the new city before the big move goes a long way to ease anxiety and smooth the transition. It enables your employees and their families to get their bearings, locate critical amenities, and hopefully have fun exploring their new area. It's also an opportunity for your employees to begin building in-person relationships with their new team, quickening integration once they move.
Transportation of Household Goods and Insurance
One of the most important aspects of a relocation is ensuring that an employee's household goods and personal belongings arrive safely at their new home. This includes handling every detail with care, from packing and pick-up to customs clearance and delivery.
Home Finding
Finding the right place to live is often cited as one of the most stressful aspects of relocating. The right relocation partner will take the burden off your employees by identifying housing options to fit their specific needs.
Career and Family Assistance
Mobility employees may require additional support and job training to ease the relocation transition. For employees with families, providing resources and support to assist them in adjusting to life in a new location is fundamental and might include helping a spouse find employment. The following services fall under the family and career assistance umbrella:
School Search Assistance: For employees relocating with school-age children, it's imperative to have resources and personal support to help identify the right educational opportunities for their children.
Cross-Cultural Training: Understanding the local business and social traditions are critical to success in any new location. Your employees should be equipped with the cultural intelligence they need to thrive.
Language Training: Language support services help employees and their families brush up on a language they haven't recently used or help them learn a whole new language.
Area Orientation: Employees and their families should be informed about everything they need to know about their new location, from how to get around to where to find the best coffee shops.
Property Management
Many relocating employees prefer to retain their properties even though it may be years before they return to their home. Full-service property management, from finding tenants to handling maintenance, repairs, and mortgage and property tax payments gives your employee the peace of mind that their home is being cared for.
Temporary Living Accommodations
Short-term housing options allow your employees to settle into their new location quickly and give them ample time to find a suitable home, increasing the likelihood of a successful long-term transfer.
Home Country Storage
Of course, not everything employees own can be transported to the new location. Offering safe and secure home country storage services to simplify the move and alleviate worries about left-behind valuables is important.
Travel Services
Full-service travel support, from booking airfare to making hotel and car reservations, ensures your employees are where and when they need to be there.
Pet Shipment
The prospect of parting with a beloved pet is a common relocation dealbreaker. Your mobility provider should have the experience and partners to ensure the proper care and transport for any type of pet throughout every step of the process, from travel documents and vaccinations to transportation and kenneling.
Host Country Transportation
Undoubtedly, your employees will need to get around in their new location. Provide them with information about public transportation options, assistance with acquiring a local driver's license if needed, and long-term car leases or purchases.
Settling-In Services
Once your employees arrive in their new location, help them settle in, from opening a bank account or acquiring a local SIM card to connecting utilities and finding the best grocery store.
Think of Us as an Extension of Your Company
The above services are only the beginning of what a relocation company should provide. Or at least at CapRelo it is. We offer many other services to support your mobile talent. We think of ourselves as an extension of your company, not just another supplier. We deliver real care to your employees ensuring no detail slips through the cracks. Here are a few more ways we deliver the best relocation experience for you and your employees:
Global Compensation Collection and Reporting: Paying employees at different levels of seniority in multiple countries can be a headache, especially if you employ citizens of more than one country. CapRelo is well-versed in global compensation relating to relocation and understanding how tax laws in various countries impact an employee's overall compensation package. We partner with your payroll team and the tax provider to ensure your payroll is reliable and reporting is comprehensive and accurate.
Tax Equalization and Referrals for Tax Preparation Assistance: As part of year-end reporting, we provide a Global Statement of Earnings (GSOE) to the tax provider which includes payments collected throughout the year such as pay register data, withholdings, expenses, and tax payment. The tax provider uses this information to calculate the tax equalization payment. Once the tax equalization settlement is completed, we assist with processing the payment due to the employee or collection or payment from the employee. We also provide a tracking and status report. The tax equalization process ensures your employees do not experience financial hardship due to associated tax consequences during their global assignment. We also provide referrals for professional tax support, so your employees have the best possible assistance in preparing their tax returns.
Relocation Policy Development: We understand that each company is different, so we work with you to develop a relocation policy tailored to your specific needs and budget. We have experience developing policies for companies of all sizes in various industries, so you can be confident that your approach will be comprehensive and compliant.
Assignment letter preparation: Our team of experts works with you to develop detailed assignment letters that outline the terms and conditions of the employee's relocation, including salary and benefits, so there's no misunderstanding or ambiguity about policy or the services it includes.
CapRelo: Your Start-to-Finish Partner for Relocation
At CapRelo, our full range of relocation services takes the weight off your shoulders and ensures a successful transition for your employees. We anticipate and assist with every component of the move so your employees can quickly settle into their new role and be positioned for success.
Learn more about how our unrivaled ability to create custom relocation solutions can benefit your company. Contact us today to discuss your company's relocation needs.