What Every HR Leader Should Know about Move Management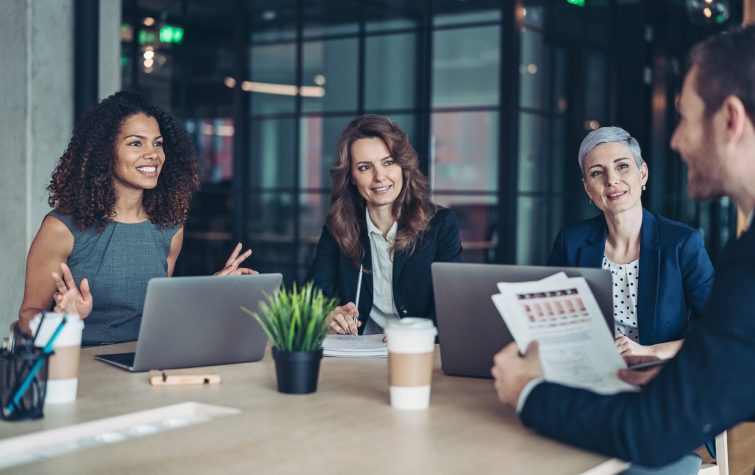 Every year, businesses move thousands of employees around the globe to meet critical strategic needs. Yet, sadly, studies have shown that as many as 40% of all overseas assignments fail. At an average cost of an expatriate assignment of about $311,000 per year, a failed employee move can have significant financial fallout to an organization's bottom line.
Why do transferee assignments sometimes fail? Many factors can lead to a less-than-stellar transferee assignment, but one can't overlook the importance of a well-planned, well-coordinated, well-managed move. One that ensures the employee is happy and ready to hit the ground working in their new location.
Want to set your transferees' moves up for success? Here's what every relocation management decision-maker should know about successful move management.
What is Move Management?
Moving can be stressful; in fact, it's been said that a relocation is one of the three most stressful things in life behind the death of a loved one and a divorce. Move management's job is to alleviate as much of that stress as possible, both from the transferee and for the HR team supporting their move.
A mobility team's job in overseeing employees' relocations encompasses the full scope of the expatriate assignment – from the relocation package details, to helping the employee assimilate into the new location and job, and at the end of the assignment, guiding a smooth transition back home. It is move management that focuses on that window of time in which the move itself takes place.
The Value of Professional Move Management
Think of the last time you moved even just to a new home across town. Think of all the minutia of details involved. Now multiply that by every domestic or international move your HR team is managing.
As the team ultimately responsible for ensuring a successful relocation assignment, the HR/mobility staff can take on the move management details themselves, but why? A professional relocation management company with dedicated move management experts takes those headaches off your internal staff. Not only does a seasoned relocation management company know what to do, but they also know who to trust to do it with, and how much each piece of the process should reasonably cost.
Whether domestic or international moves, CapRelo's move management experts oversee every supplier relationship across the supply chain to ensure a smooth transition. That means everything from van lines and moving companies to ocean freight and air freight.
At CapRelo, for example, we vet every supplier and use only reputable, proven companies. Crews are background checked, drug tested, and must demonstrate good driver safety ratings. An individual "person on the street" does not have the volume leverage that we bring, meaning we negotiate supplier contracted pricing that an individual HR leader just can't achieve.
At CapRelo, our over 150 years of domestic and international move management experience means that our clients don't have to be experts on tariffs or contracts or the myriad other details impacting each employee relocation. That's because we do. From tariffs to uber-confusing supplier contracts and fine-print clauses of estimates, to insurance, pricing, inventories – you name it, we are our clients' most ardent advocates.
While pricing is certainly a key metric in a move, we believe that service is equally critical. It's important that any move management firm you consider hiring has strong industry relationships that ensure that the transferee, and your company, are receiving the best service possible. In evaluating move managers, look for experts in moving who you can count on to represent the client's best interest and who hold accountable the companies they partner with.
Move Management in a Challenging Environment
Move management post-COVID has created its own set of challenges, making what already was a complex task even more so. In the past year, transferee moves have been impacted by:
Port closures. Through strikes and labor shortages, many ports closed causing remaining ports in operation to make up for that traffic. The result? Not enough containers, longer times to move goods on shore, congestion. All those factors take a toll on move timing, pricing and availability.
Storage challenges. Last year's hot real estate market made purchasing a home more difficult. As buyers scrambled to find homes in the tight market, more shipments ended up in storage, sometimes at long distances, thus increasing move costs.
Driver shortages. Like other employers, van lines were challenged to recruit and retain quality drivers. The result? More expensive shipping costs, as movers became more selective about the freight they shipped.
Supply chain issues. In addition to labor shortages, COVID put the squeeze on materials needed to support relocations. Those included container shortages, lift van shortages, even packing supply shortages that still are creating back-ups nearly two-years after the onset of the pandemic.
Claims issues. The shortages of experienced drivers and labor across the entire supply chain led to many companies looking to hire inexperienced, un-skilled or under-skilled labor to keep the work moving. That, combined with fewer people on a move crew and high turnover, resulted in more frequent claims for property or cargo claims. Due to labor shortages of their own, claims companies are challenged to stay ahead of those claims. HR managers have found themselves bombarded by employee complaints over damage claims, back-ups in inspections and delays in claims payment. And that in turn creates dissatisfied transferees, not the way any mobility team wants to end a transfer experience.
4 Things to Ease Move Management Challenges
Plan, Plan, Plan.
The importance of planning cannot be overestimated. The earlier your CapRelo move management team can be notified of a new move, the better. Early planning helps us to secure a mover, block your pack dates on their schedule and meet your time frame.
Take Advantage of a Slowing Housing Market.
In many price ranges and markets, a housing market cooling is underway. That's good news for transferees in many ways. More home availability at better pricing. Fewer a need for household goods shipments to sit in storage. And, less demand for storage space in warehouses, easing pricing when storage is needed.
Monitor the Environment.
Employer hiring is up, and the supply chain is starting to catch up, resulting in fewer delays in airports and ports. As the labor and supply shortage improves over time, the ports will also catch up on container and port backups. Even so, port closures, natural disasters or conflicts can impact shipping times and costs. That is why CapRelo has agents around the world, continually monitoring potential port closures and strikes to be ahead of any issues.
Set Proper Expectations.
Most importantly, be open, honest and realistic when communicating with your transferees. Especially in a market recovering from pandemic-induced challenges, now is not the time to overpromise and risk underdelivering. Setting proper expectations enables the employee to plan well and move well. That is where having the right move management partner can be critical.
Move Management Your Employees Will Love
At the end of the day (or move), success comes down to satisfaction. That's why CapRelo carefully selects only those providers in each market that can meet our rigorous standards for uniformity, security, training, geographic coverage, response time and service reputation.
We work hard every day, on every move, and it shows in our 98 percent client retention. We often hear from the transferees we've assisted, like this employee of a major health system: "The whole process was amazing! My relocation was fantastic!"
Whether your move management needs are for domestic or overseas assignments, our goal for every move is for your employees to be able to enthusiastically say, "I loved my move!"