Things to Consider When Relocating With a Family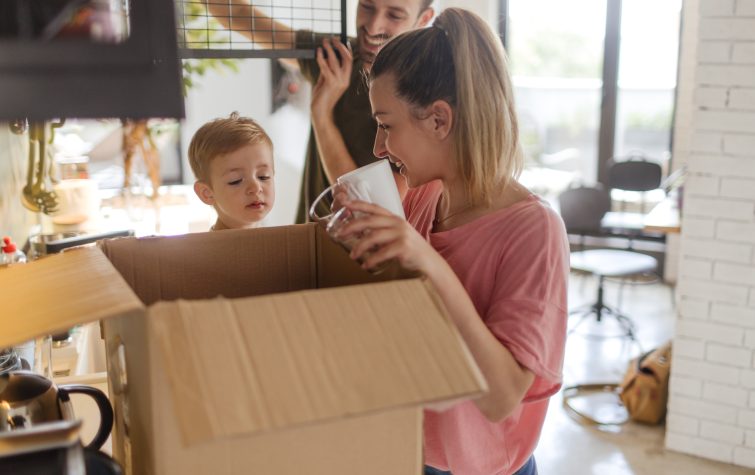 Your company just announced they are moving to a new state or even a new country. There's just one problem — you're uprooting both your and your family's lives and about to embark on a life-changing move. To make it a smooth transition, you'll need plenty of time to prepare, along with checklists and assistance from your own company.
Once the relocation news sets in, you may not even know where to begin and it's not uncommon to get overwhelmed. This is understandable, as not only are you changing environments and starting over, but you're also managing the emotional turbulence that comes with change. If you have school-aged children, you will need to find new schools for them. Your family will need to find a new community and you may even need to sell your current home and make new living arrangements — all within a limited time frame.
Relocation with your family can add pressure and stress to an already busy work year. A seamless transition can feel impossible, however, there are steps you can take to help manage the move.
Whether you're flying or driving to your new destination, read on for our top tips to help make relocation easier for both you and your family.
Contact Your Company
If your company hasn't already approached you with guidelines or an action plan, then the first step is to reach out to them and gather as much information as possible. This includes:
Timelines: You'll need to know important dates, such as when your company is changing headquarters, when you're expected to arrive in the new location, and any other pertinent details. Timelines are key to staying organized and providing you with enough flexibility for the upcoming move.
Policies: Your company may have specific policies regarding relocation. For instance, when it comes to moving stipends, you could receive a bigger package if you're a homeowner or have a spouse and children to support.
Travel Arrangements: Most companies asking you to relocate will put together a relocation package, which will cover your travel arrangements and other expenses. This could include flights and hotels.
Additional support: Some companies will pay for moving insurance, short-term housing, storage units and anything else to make the transition easier. They might also offer a relocation bonus or reimbursement.
Work Projects: Before your move-in date, take stock of certain projects that need to be completed so you can wrap-up key work tasks to be able to focus on traveling to your new destination without worrying about deadlines or client calls.
Prepare Emotionally
It's no secret that a corporate relocation with your family can bring about mixed emotions. You and your family may be excited about a fresh start, but saddened to know that you won't be close to your support network. This can be especially difficult for young children.
Take time to talk to your child's school counselor for any guidance on supporting them during this transitional phase. You can also plan to say goodbye to local extended family members and friends with a going away party or something more low-key like an intimate dinner.
Take Inventory
The only thing worse than moving is packing for a big move! Prepare for your move by donating, selling, or throwing away items you don't plan on using in the future. This can be large pieces of furniture or toys your children no longer play with. A relocation can be a great opportunity to get rid of items in your home that are not in use.
You can also help educate your kids on the packing process and get them more involved as well. Bringing less stuff with you can help make the moving and unpacking process much easier — and lighter.
Get Your Affairs in Order
Prior to relocating with your family, you'll want to take care of any outstanding doctor appointments, car maintenance, or anything else you've been putting off (like a trip to the hair salon), as you'll be forced to find replacements for all of these essentials and more.
If you have a child currently enrolled in school, then you'll want to notify their current school of the upcoming move (especially if it's mid-school year). Do some research to find top-rated schools in your new area for them to enroll in. You can also speak to their teachers to ensure you're in the loop with their school work and get their friend's addresses and phone numbers for future reunions.
It also never hurts to make copies of your insurance and medical records too. If you have a pet, you may want to obtain vet records so you can easily hand their information over to their new vet as well.
Plan Out the Logistics
Relocating with your family is less stressful if you plan ahead. Don't wait until the last second before packing up your household items, as you probably own more stuff than you think.
Decide on your packing method and moving timelines. No matter how much stuff you're bringing with you, you'll still need to buy moving boxes, packing tape, cushioning material, and markers for labeling. Some moving options to explore, include:
Tackle one room in the house each day
Decide which items you want to ship in the mail
Schedule movers
Rent a moving truck
Ask family and friends to assist
Once all of your items are packed, be sure to do a walk-through of your home to make sure you don't leave anything behind. Be sure to submit a change of address with your local post office and get your mail sent to your new address once you leave too.
On the day of the move, plan out stops along the way for breaks. Bring extra snacks and plan to stop at hotels to break up long travel days.
Let CapRelo Lend a Hand
Relocating an employee and their family can be a huge undertaking. For your employee and their family to get from point A to point B smoothly, your company may need some assistance — that's where CapRelo comes in.
At CapRelo, we're experts at making the relocation process a breeze. From making travel arrangements to providing spouse career assistance — we cover it all! This includes the unexpected, like temporary living and home purchases. Plus, we ensure that all the hassles of the relocation don't land on your employees' shoulders, whether they are relocating domestically or internationally. Contact us today to get started with experienced relocation assistance for your team.