4 Trends Impacting Global Mobility in 2021: What We're Seeing This Year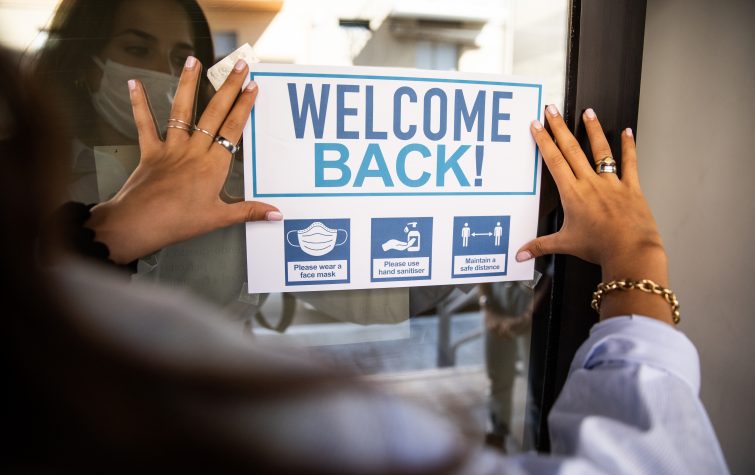 First, let's start with the good news. It's mid-2021, and the world is starting to reopen! After more than a year of travel restrictions, quarantines, work-from-home mandates and fear of spreading an unpredictable and often deadly virus, workers in most corners of the world are finally able to begin a return to some semblance of normal.
But with that come some continuing hurdles for HR/mobility teams needing to move workers to new locations. Among the trends we are seeing impacting relocation management this year, these rise to the top both domestically and globally.
Restrictions Continue
Reopening of offices in cities is causing an increase in volume and demand for relocations. However, testing requirements and short notice travel bans continue to be a challenge to resuming full scale relocation programs.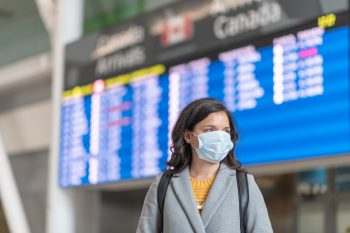 As a result of travel bans and quarantines, the International Air Transport Association estimates that overseas air travel was down almost 90%, compared with 2019, and many experts wonder if business travel will ever return to pre-pandemic levels.
Even into mid-2021, we continue to see worldwide travel restrictions but with gradual glimmers of improvement. France reopened its borders to international travelers June 9, but with restrictions. Two days earlier, Spain began allowing some international travelers with proof of vaccination, a negative COVID test or proof of recovery. And, while the EU Passport is now active for citizens of some EU countries, those from non-EU countries still must wait for further details on entry requirements.
Mobility programs should consider how to best communicate the most recent restrictions with the employee and business to ensure that available concessions are utilized, and additional quarantines or testing is avoided.
Housing Shortages
Housing shortages are a current worldwide issue due to a surge in demand and limited availability. As a result, home prices last year increased in the vast majority of countries, with Turkey and Luxembourg notching double-digit price increases. While US home price increases are at historic levels, according to International Monetary Fund research, they rank in the mid-range of worldwide price increases.
How did COVID-19 impact housing shortages? Freddie Mac's Chief Economist Sam Khater says some of the current shortage stems from the pandemic-related moratorium on foreclosures, and investors buying homes for rental properties. Remote work factored in as well. Suddenly, workers realized they could work from anywhere – so why not move to a beautiful beach or mountain location, or other location they had dreamed of?
With demand exceeding supply, transferees face buying in a real estate seller's market where sales prices routinely exceed list prices, often by hundreds of thousands of dollars.
It's impossible to read the U.S. news and not encounter a headline on the tight housing inventory available in the United States. As Freddie Mac recently noted, "The ongoing housing shortage is large and rising, in part due to the effects of the COVID-19 pandemic. Our estimates suggest that the shortage has increased 52% from 2.5 million in 2018 to 3.8 million in 2020. And given the low mortgage interest rate environment, the high demand and the need for more space, we expect this shortage to continue into the near future."
With a shortage of housing available in some key locations, mobility programs should consider how to make moving to that location attractive or affordable for key talent using home search services or providing additional budget to the relocating individual. Where remote working or renting is an alternative in the short term this may support mobility of talent until a balance is achieved in the longer term.
Renting as an Alternative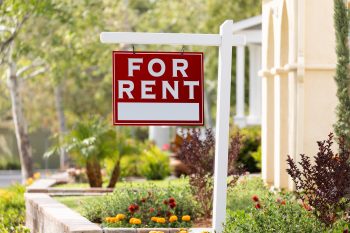 Many transferees are opting to sit on the home buying sidelines, either hoping to wait out the market, or because they simply cannot find any housing to buy in their new location. The housing fever in Canada, especially in Toronto, Ottawa, Vancouver and Montreal, has impacted affordability. There, the demand for rental housing fell in 2020 because of a drop in immigration and an uptick in university students taking classes virtually rather than in person. However, reports indicate that the rental market could quickly catch up if new home sale listings cannot keep up.
The same goes for smaller markets like Boise, Idaho. "Boise's rental market surged in 2020, thanks to an influx of out-of-towners who moved there during the pandemic. Rentals in Idaho's capital are now 16% higher than they were last March," noted Gabriel Cortes with Grow.
However, many U.S. major cities have notched rental price declines since last year, giving transferees who act quickly an affordable alternative to buying. Among the cities where rentals have declined are San Francisco, Seattle and Portland.
Mobility programs should consider supporting employees by providing rental allowances or extending housing support qualifying periods to incentivize the employee to relocate first and purchase a property later.
Household Goods Scheduling and Availability
Transferees and the relocation management teams supporting them best pack their patience this year.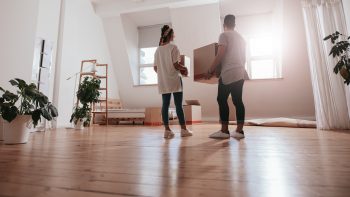 COVID caused many component-making manufacturers to shut down production last year, and even though most manufacturers are in full operation now, they are still playing catch up.
Shortages of chips needed for many home appliances, stainless steel, and other components have only exacerbated the delays in availability of household goods like refrigerators, freezers and more. Couple that with shipping delays as many carriers struggle to meet increased shipping volume with fewer workers – as well as a shortage of containers and port space.
In addition to longer waits for household goods to ship to their new locations, transferees are seeing significantly higher shipping costs. With strong consumer demand and increasing fuel prices, we don't expect to see a falloff in shipping costs anytime soon.
Mobility programs should consider booking household goods and shipping at the earliest opportunity and communicating with employees to manage expectations. Update policies and guidelines to ensure that where an employee is not prepared to wait for the approved vendors the steps that should be taken to insure and protect their property.
With more than 24 years of global mobility management experience, we have the resources and industry knowledge to keep your relocation program moving through rapidly changing trends and challenges. Let us help you move your company and people to their future. Contact us today.